First off, Happy New Year everybody. I am maybe a bit late in writing this as it is now the second week in January but sure it is better late than never! In my quest to try and blog a bit more I thought I would start with a bit of a look back at the last year, well not quite the full year as I only opened in April!
So, I guess I should start with when and how Oh! Sew first came about. I had been contemplating opening a fabric shop for a few years but I hadn't really actively pursued it until I was having a viewing at my wedding reception venue, which also has a number of retail units, and saw that they had one that had just become available. I looked at it and thought that would be a great place to have a fabric shop but I was honestly terrified at the prospect. I kept thinking about it and talking about it to my partner but still didn't ring up and organise a viewing. This went on for another week until my (now) husband got sick of it and phoned up and booked me in for a viewing that weekend! I don't think I ever would have done it if he hadn't!
I immediately fell in love with the place, it had been a computer repair shop previously and he had painted the walls bright blue and definitely not cleaned the floors probably in the whole time he had been there, but I could see past all that and see the potential I could do with it. The only problem was that there was a physio who had looked at it an hour before me and was interested in taking it. That meant that I had to decide pretty much straight away. Having no other plans in place for starting a business, not one wholesaler, any inkling of how you start a business or even a name! But, 2 days later, I was in the office signing the papers with an equal amount of terror and excitement!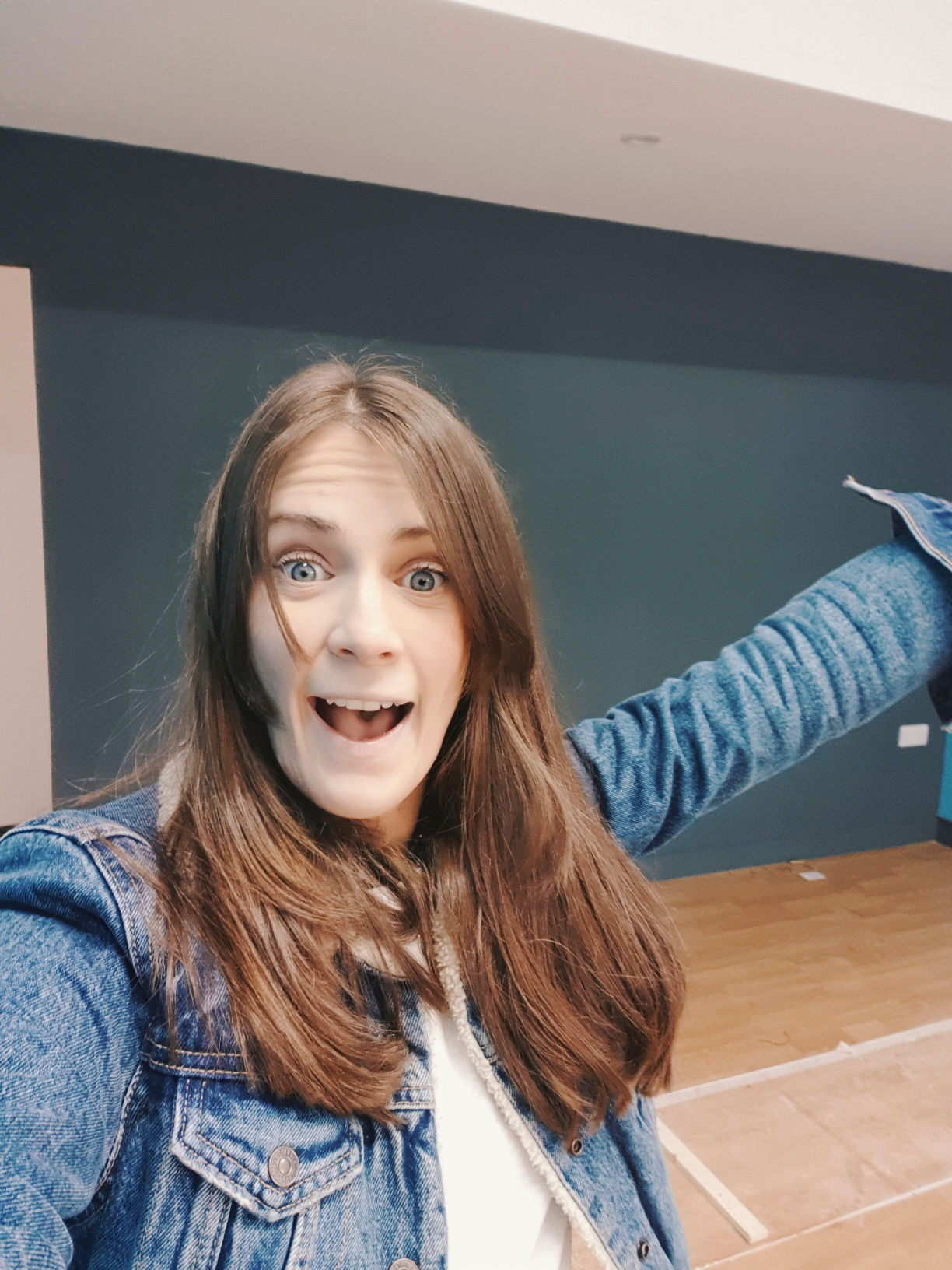 I gave myself 5 weeks to flip the shop and have it ready for opening. In hindsight, painting and decorating, sourcing fabric and learning how to run a business in 5 weeks was a bit of a crazy idea but I did it! I opened on the 27th April and I still remember that feeling of worry that no-one would turn up and I would just be standing there in an empty shop crying! However, that was not the case and I managed to have a successful opening weekend. The next few months were a bit of a learning curve as I figured out what people were looking for and I made lots of mistakes but I started to get repeat customers and people arriving in the shop wearing their makes to show me and I knew that I had made the right decision.
As well as starting my own business last year I also got married! I am not going to lie the weeks leading up to the wedding while trying to fit in dress fittings and organise seating plans and run the shop were a bit mental to say the least, but on the 26th July, Richard and I tied the knot and had the most beautiful day. I call Richard 'Mr. Oh! Sew' because he is a massive part of the business. He helps me with my post office runs, he cleans the shop for me, he provides the emotional support that I need and if there is ever any DIY to be done he does it all while having a pretty full on day job. He didn't even complain about the fact that we couldn't have a honeymoon because I couldn't close the shop for 2 weeks!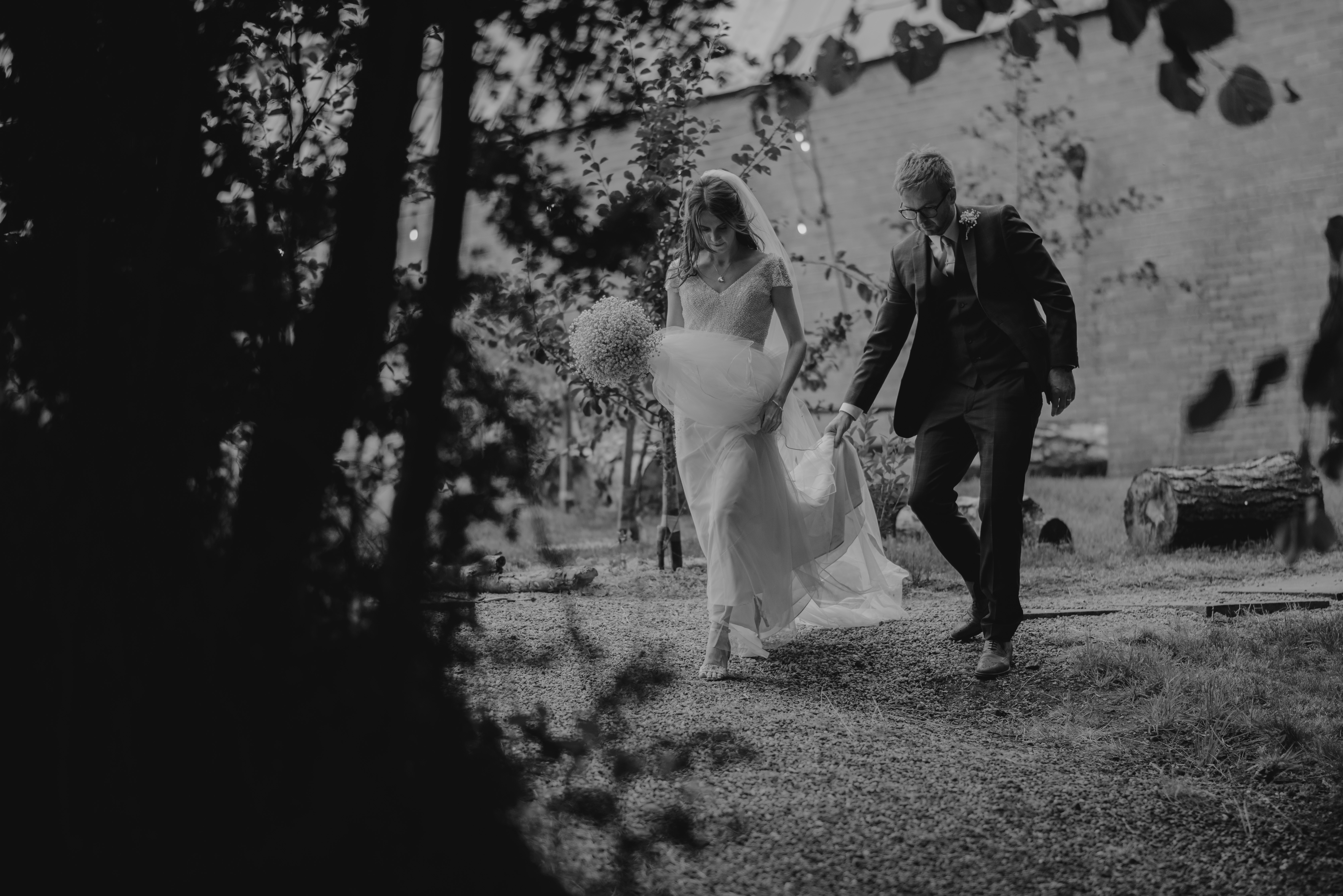 The biggest milestone for Oh! Sew last year was the opening of the website in August. It expanded the reach of my business and the fact that people order from me worldwide still blows my mind. I absolutely love seeing my packages arriving in people's homes and seeing what they make with them. It is my favourite thing to go through my tagged photos and is such a source of inspiration for me and my personal sewing as well. It was also around this time that I found out I got nominated in the British Sewing Awards for the Best Independent Retailer in Ireland category. I couldn't believe it as I had only been opened a few months but what made it even more special is the fact that you are nominated by the public so my lovely customers must have put me forward.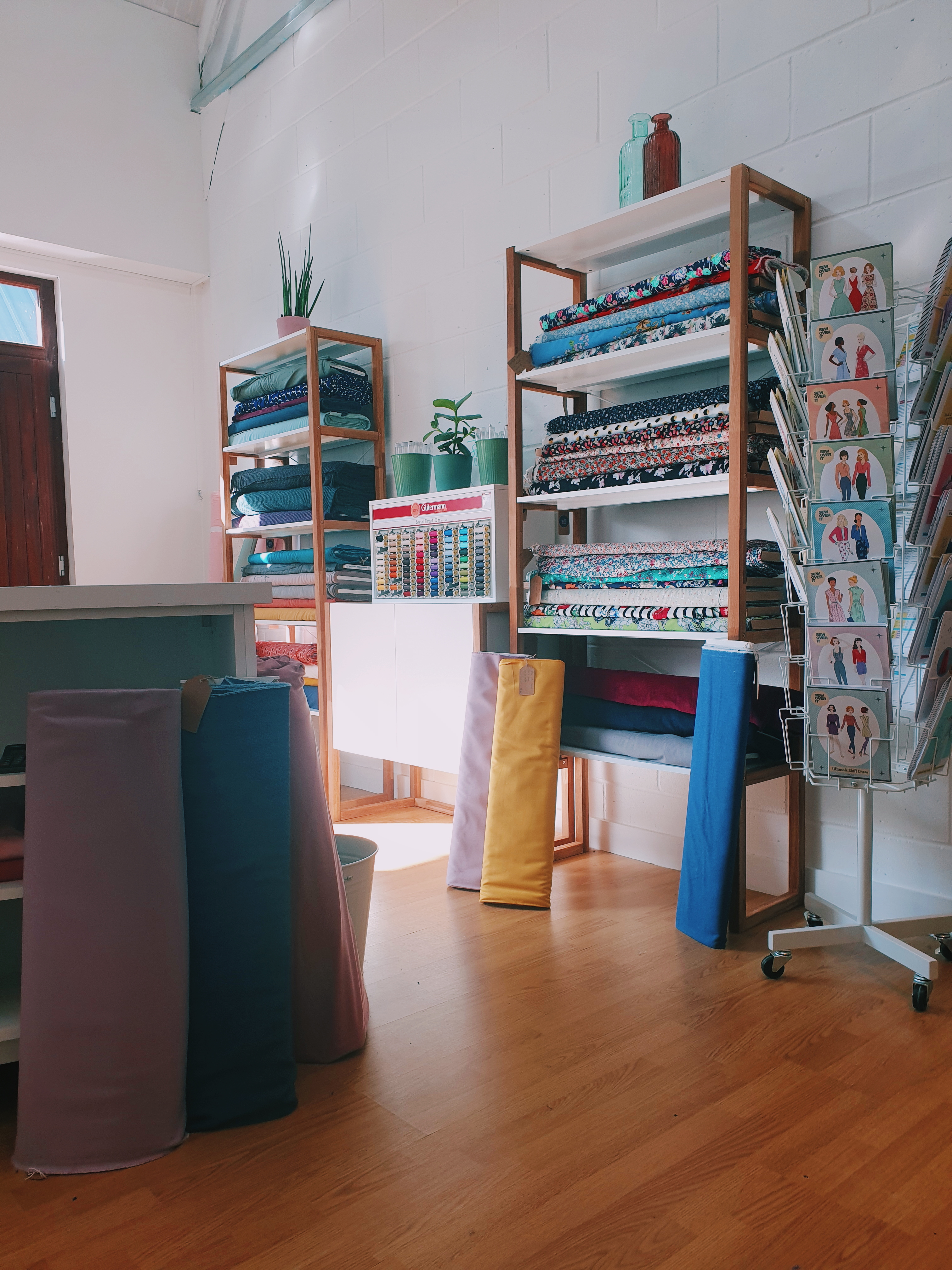 In November I launched my first Oh! Sew product, my sewing themed wall prints. When I was decorating the shop, I found it hard to find prints for the walls, so I decided to design my own. There are four to choose from, 2 sewing quotes and a sewing machine print and one with various sewing notions. I have absolutely loved seeing these pop up in peoples sewing spaces over the last few months and they make a great gift for someone.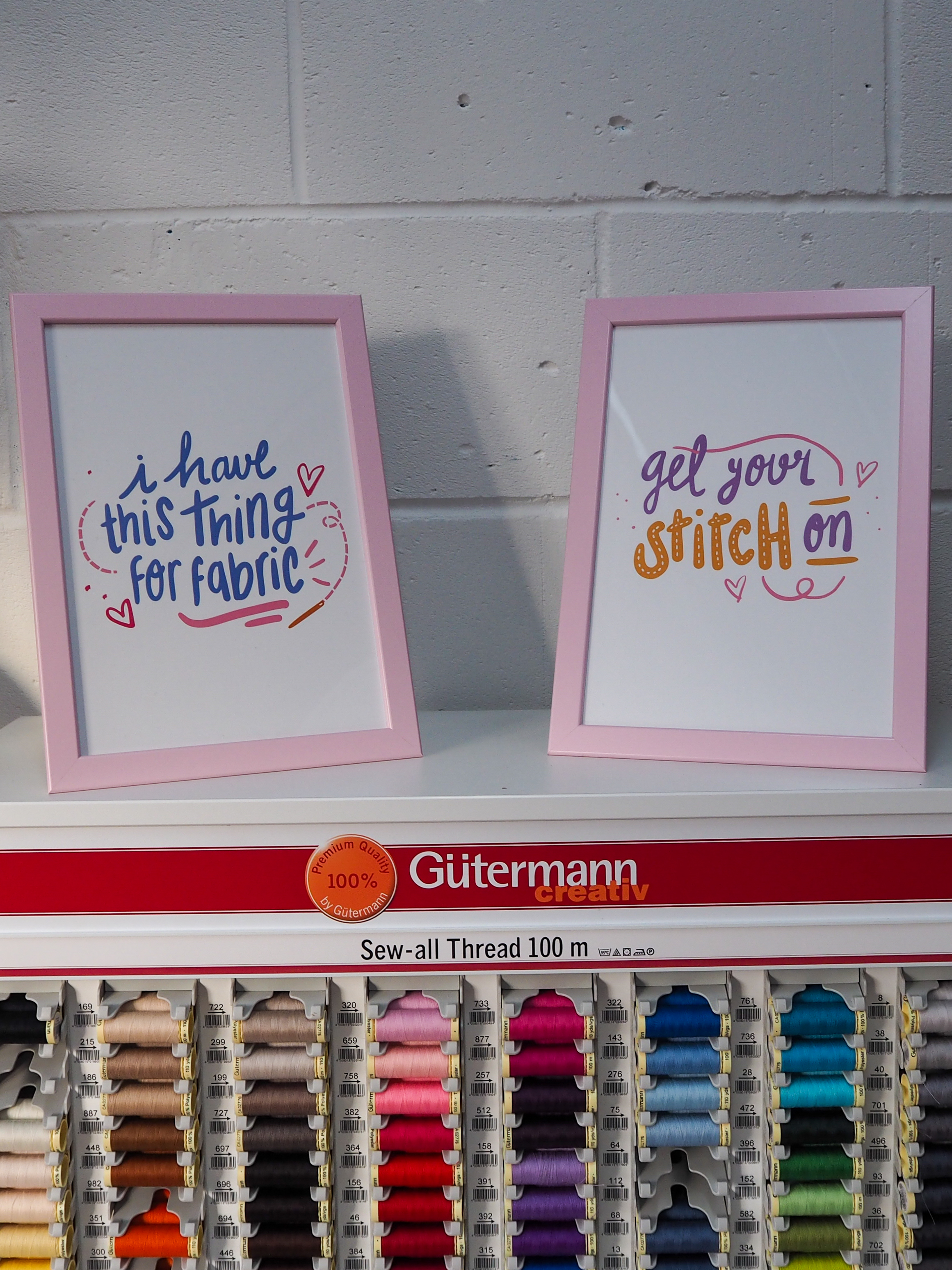 The last few months of the year were spent finishing up my studio in the back of the shop. I have a large space and it has always been intended to hold classes but I just didn't expect to be so busy and therefore it got sidelined a little. However, it is now finished and using this space is a big aim for the new year. There will be classes, for all levels of sewing, and also other craft workshops starting soon. I am really excited about the plans I have for this space and hopefully how it will help my business grow in the next year.
I guess that brings us up to now and the new year. I am so thankful that I get to do something I love everyday and I really hope that continues for the year ahead. I have so many exciting plans coming up and I am always grateful for the support. Whether that is in a purchase, a visit for a natter, a follow, a comment or a like it all helps me to grow this business and to keep it going for a while yet.
Rebecca x