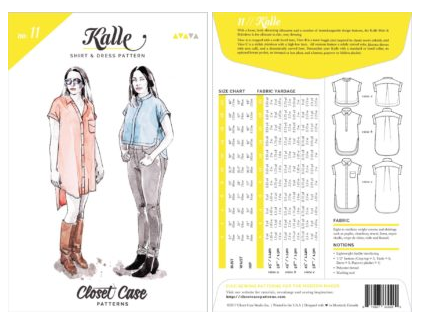 The closet case kalle shirt is something I had been meaning to make for a few years and now that I have made one, I wish that I had done it a long time ago. The Kalle is a shirt pattern that comes in 3 different options, a dress with a high low hem, a tunic length shirtdress and a cropped shirt with a wide faced hem. There are also a number of collar options and placket options. I chose to make version A, the cropped one with the standard collar, the breast pocket and the standard button placket.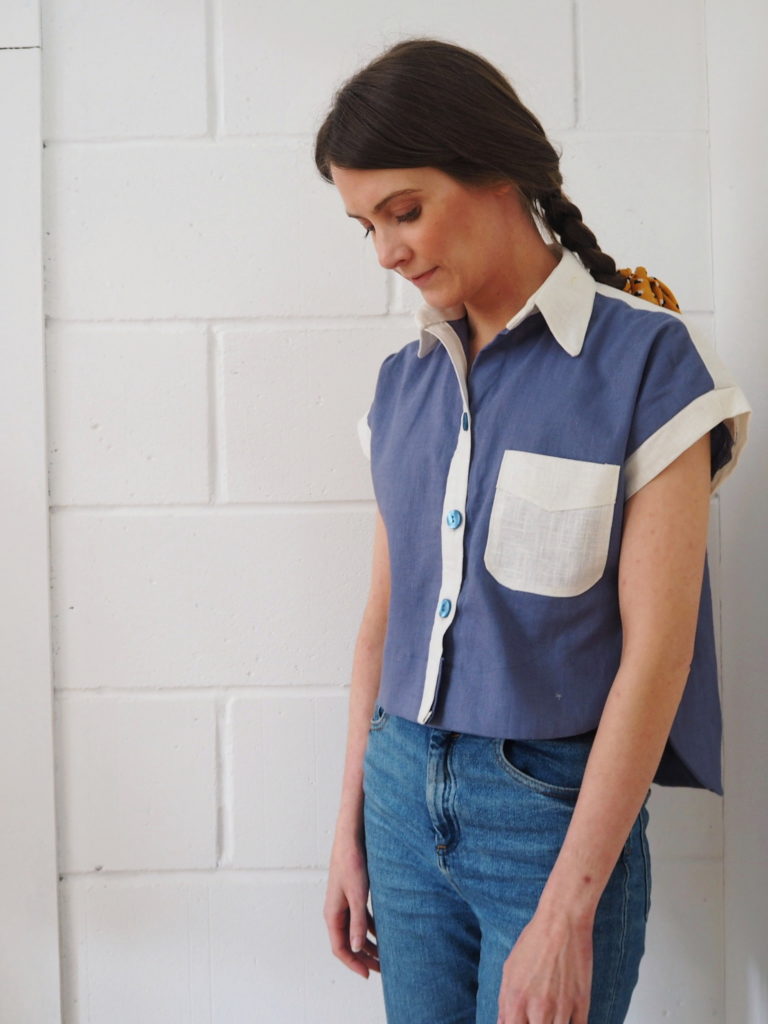 I had always intended to make it out of linen for summer but picking which colour to use was pretty hard as I have lots of lovely colours in the shop. In the end I decided to make a colour blocked version with my blue and ecru 100% linen. I used the blue as the main fabric and contrasted with the ecru, using it on the collar, the back yoke, the breast pocket and sleeve cuffs. I am so glad that I made that decision as I think it worked really well.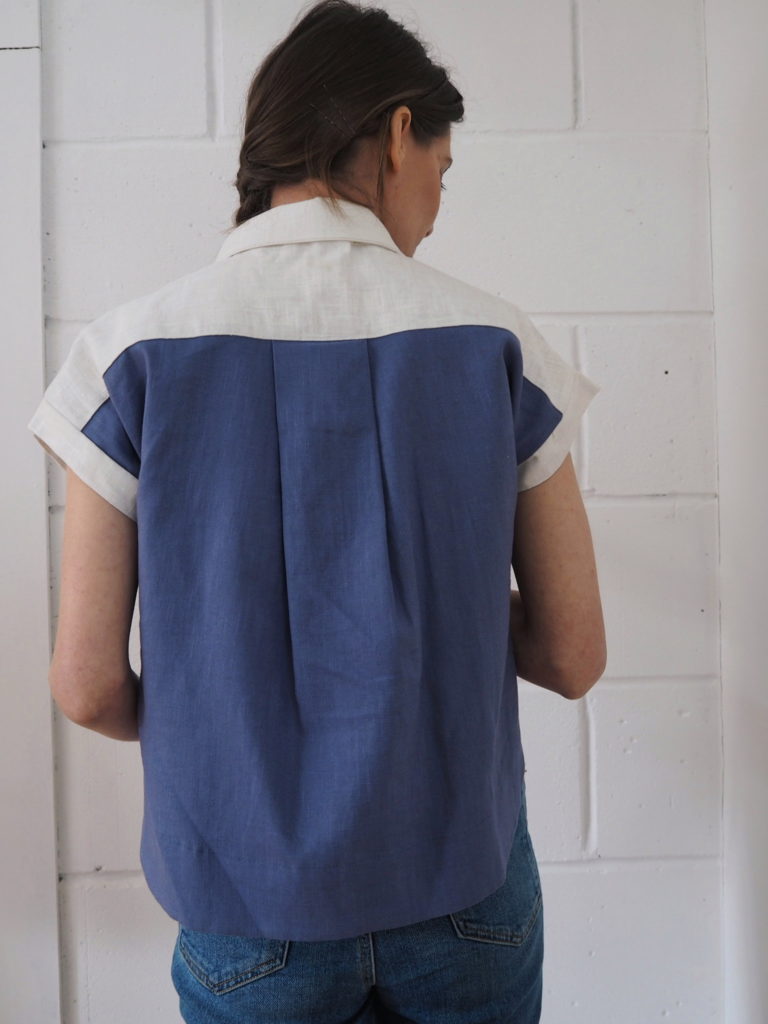 This is a pattern for an intermediate sewer, it is a real project of a make which I actually loved. Sometimes it is good to make something that is a bit more of a project and this is that pattern so definitely not for someone looking for a quick make.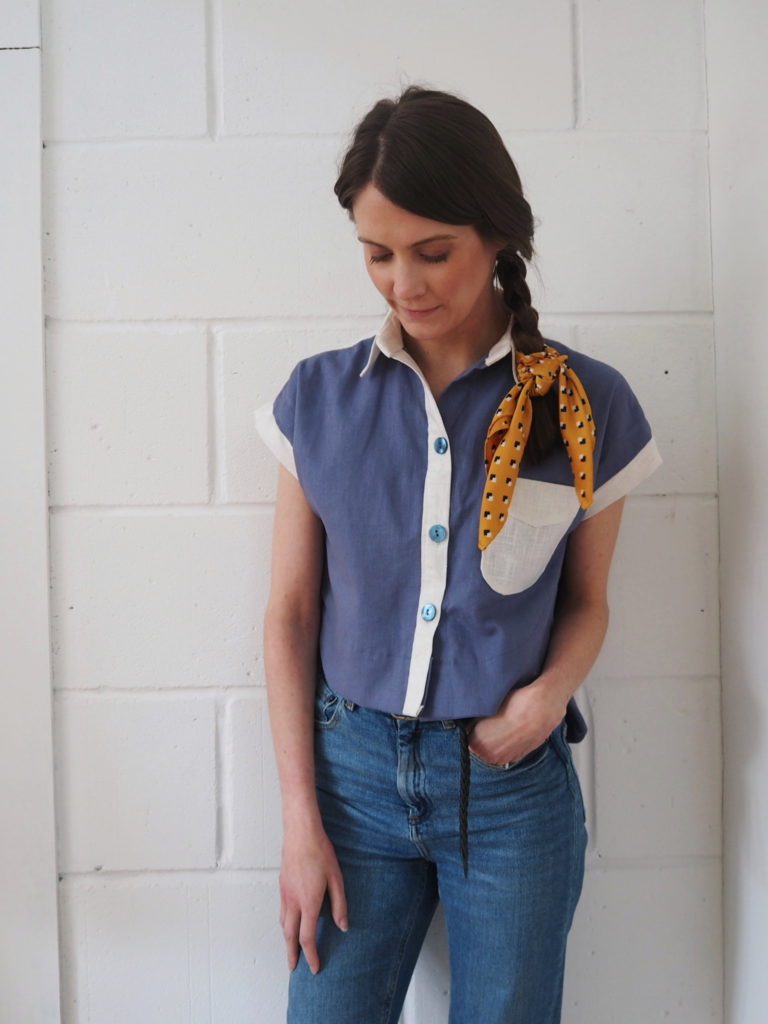 In terms of fit, this is definitely a relaxed fit. It could be in danger of being a little bit sack-like but it doesn't feel like that when you wear it. It is actually a really modern take on an oversized shirt and I love that about it. If I was to change anything about it, I would maybe change the buttons. I don't love them truthfully. I think going with the blue option is right but there is something about them that I don't like. But, this is a small thing and certainly wouldn't stop me wearing it!