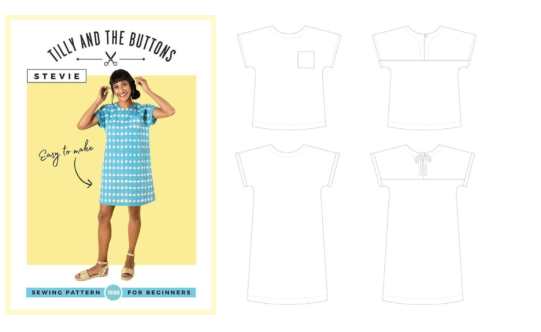 I have probably been a bit of a Tilly and the Buttons fan girl since she appeared on the first series of The Great British Sewing Bee. In fact, it was that series that made me want to learn to sew in the first place, so when I became a stockists of her patterns and the first one in Northern Ireland I was pretty flipping excited! I always tell people when they ask where they should start with sewing clothes to start with a Tilly pattern. She creates patterns and instructions that really hold your hand through the sewing process as well as creating stylish patterns.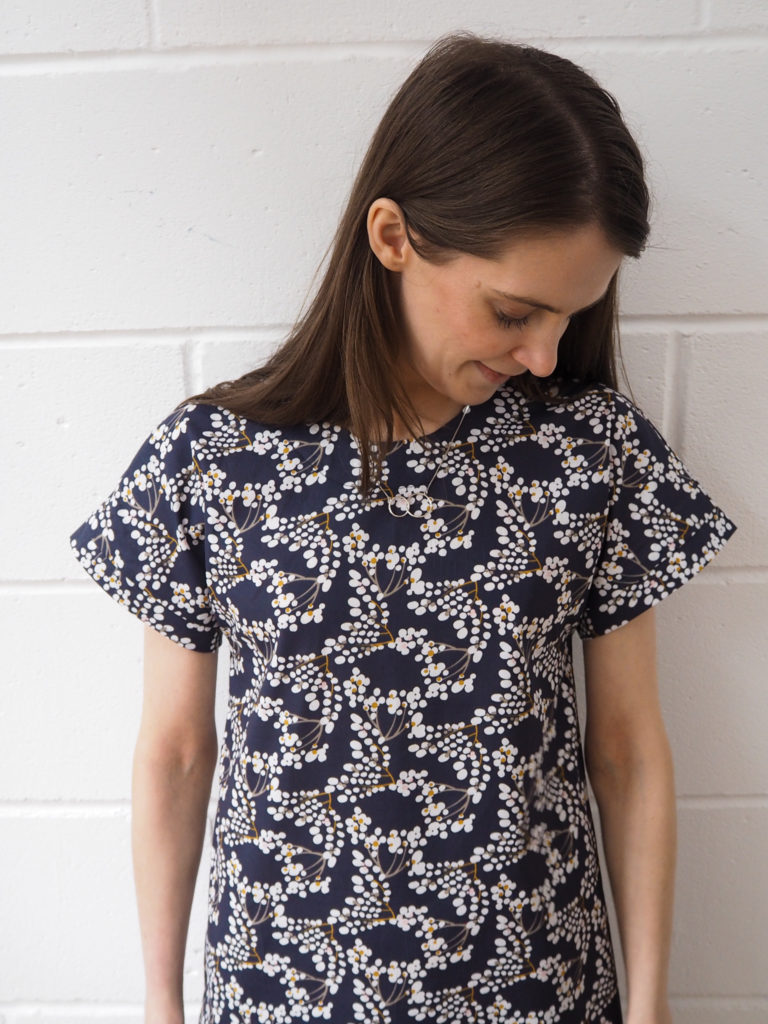 I have tried a lot of TATB patterns, but the Stevie pattern was one that I had actually not tried before. The Stevie is a boxy shape that can either be made in a dress, that hits you just above the knee or a top that hits around your hips. My favourite feature is the back yoke that features a tie detail that you can make into a cute bow (or emit all together if it's not your thing). There are no set in sleeves, darts or closures making this a perfect pattern for a beginner sewer. There is also an optional pocket but I chose to leave it off my version.
I was initially worried about the boxy shape of this pattern but I think once it was made up and I tried it on I quite like it. I think it is a perfect wardrobe staple for me in the summer to just throw on with a pair of trainers and a denim jacket and just be comfortable all day. I think I'd also like to make the top version in a more drapey fabric as well which will give it a different feel.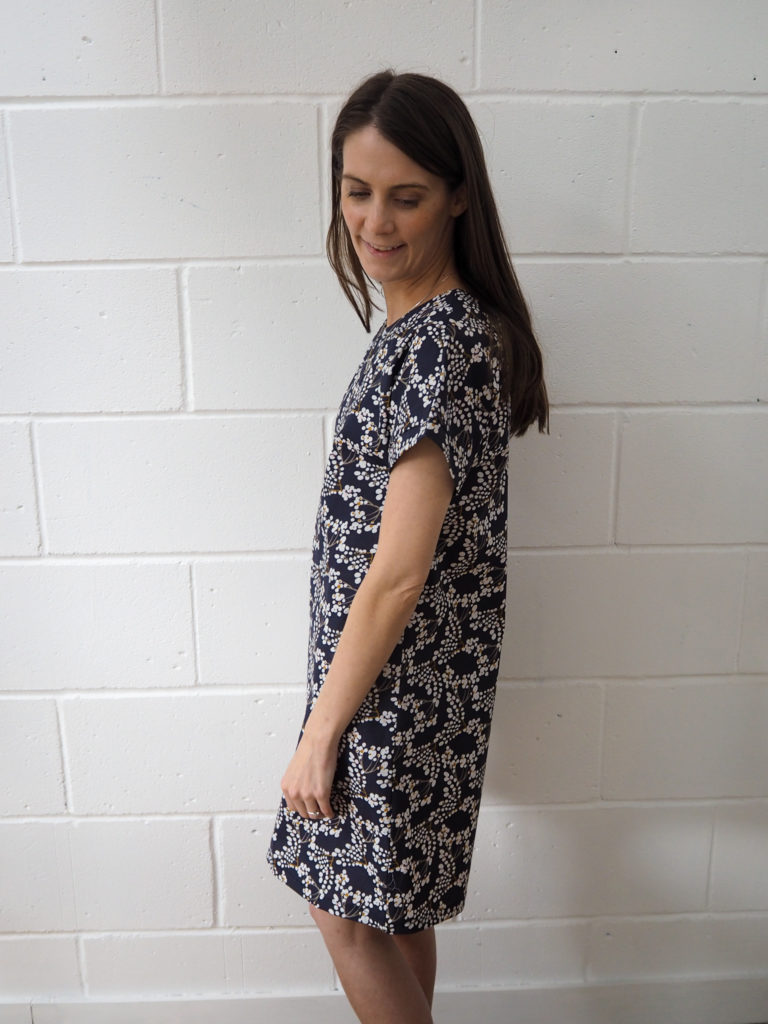 I used a gorgeous french cotton in a midnight blue colour with a cute floral design on it which worked well for this pattern. The only modifications I made to this was I put a centre back seam in it and that was purely down to me trying to save some fabric. However, I don't think you really notice it in this print.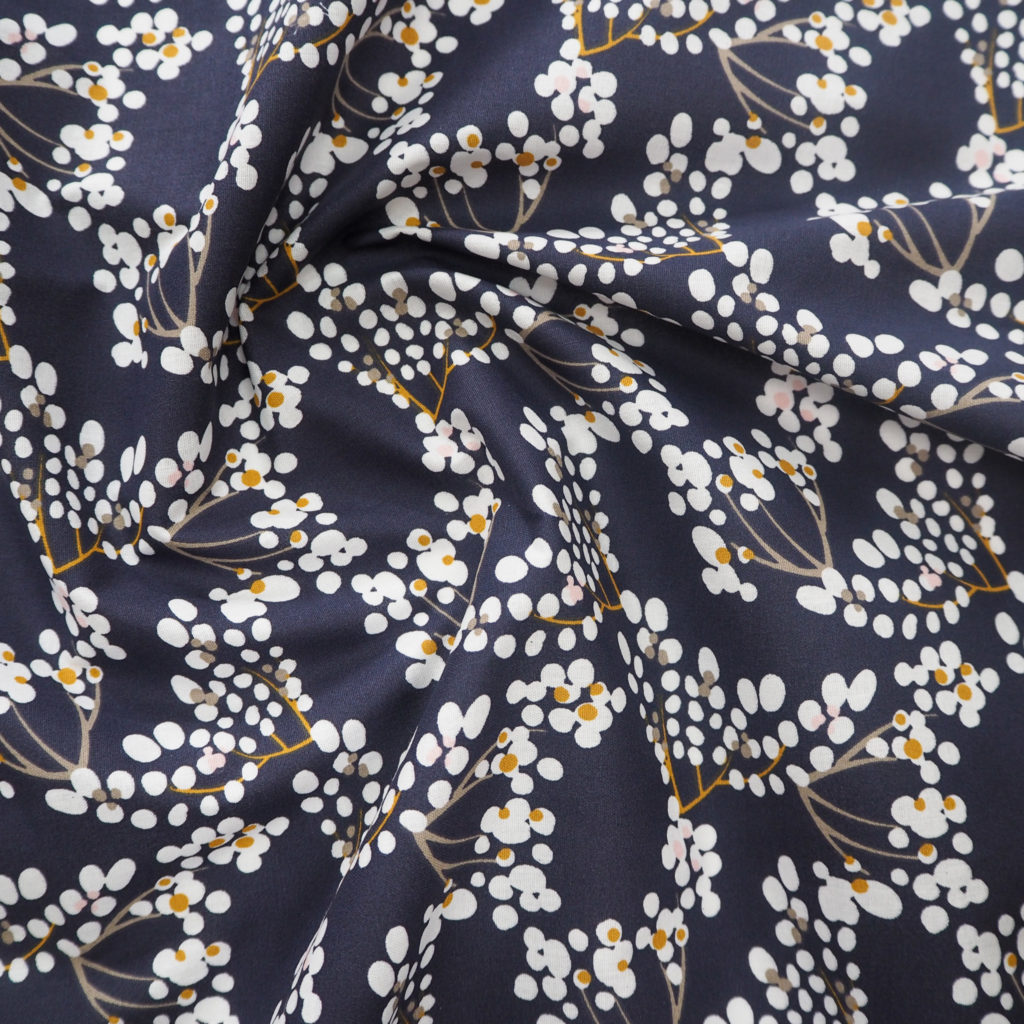 So, its another thumbs up for a tilly pattern from me. If you are looking for another basic to add to your wardrobe then this is the pattern for you. It can be made up in a matter of hours and is really comfy. I need to get around to making the top version next!