As soon as I saw the free range slacks pattern by Sew House Seven, I knew I had to make a pair, they are exactly what I was looking for in a trouser to see me through what's left of the summer. The pattern consists of 2 versions, a straight leg version and a tapered leg version, both have an elastic waistband and have large front pockets that are top stitched in place and an optional back pocket which I actually chose to leave off my version.
For my pair, I chose to make the tapered leg ones in a lovely mustard washed cotton with a gorgeous white flower pattern printed on it. In terms of construction I would say this was a beginner friendly pattern. There aren't really any tricky parts to it and it made up pretty quickly. I think if you have never made a pair of trousers before this is a good place to start.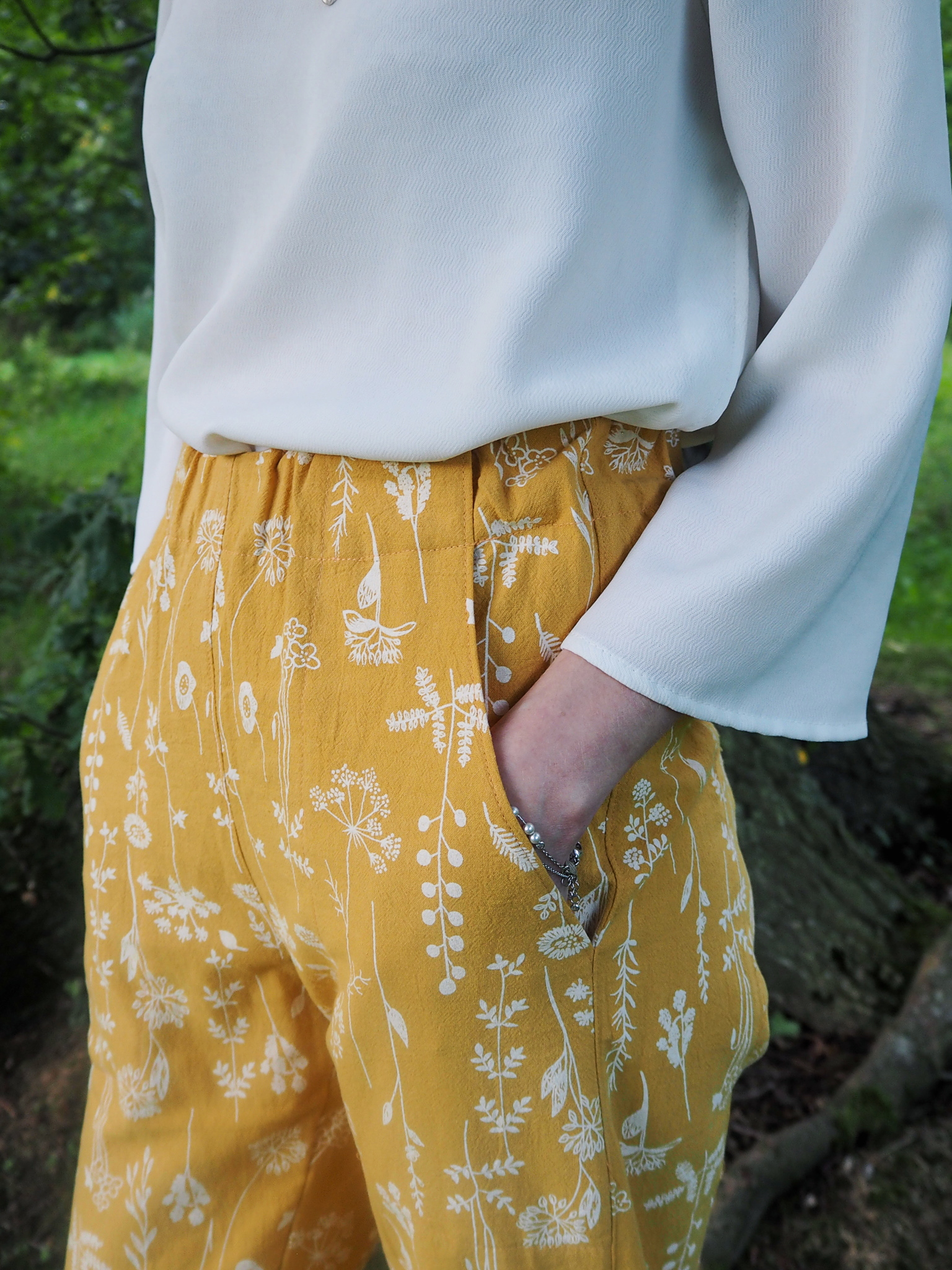 A great feature of this pattern is that you are given different ways to finish the seams. She provides detailed instructions on how to flat fell your seams or make French seams which gives a nice detail if you choose to turn the bottoms of your trousers up to make them more of a cropped length. There is also a really lovely side panel in the trousers (which is quite hard to see in my pictures) but adds a nice detail to them and allows for an opportunity to do some colour blocking which would work really well.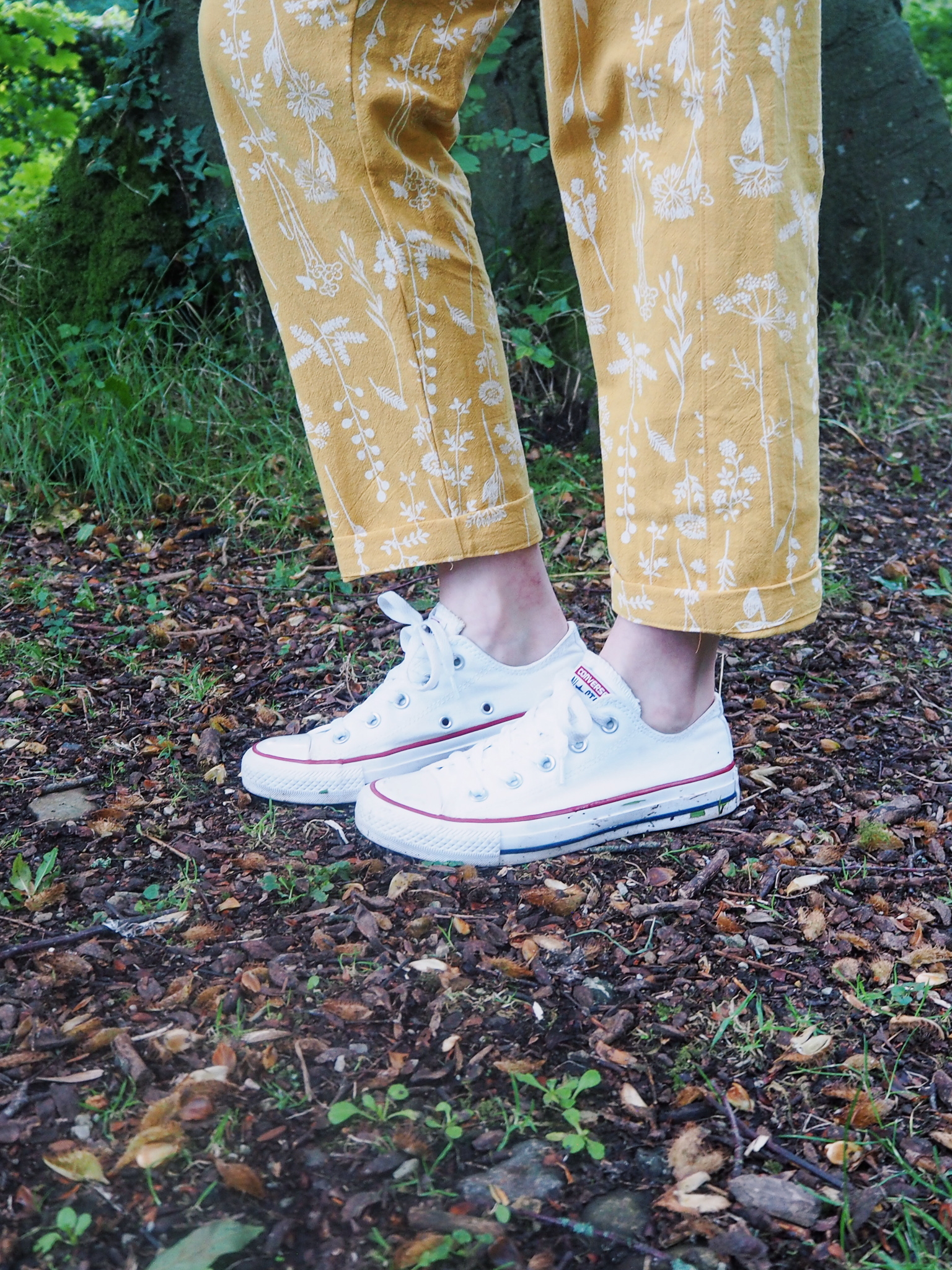 I made mine using a 1 inch elastic as I didn't have the 1.5 it was asking for but I just adjusted my pattern before hand and I think it has worked out ok. I think if I was to make them again I would shorten the pattern. I like to wear mine rolled up, but they are probably still slightly longer than I would like to wear them. I am 5ft 2 and I think next time I would probably take off an inch from the length before cutting them out.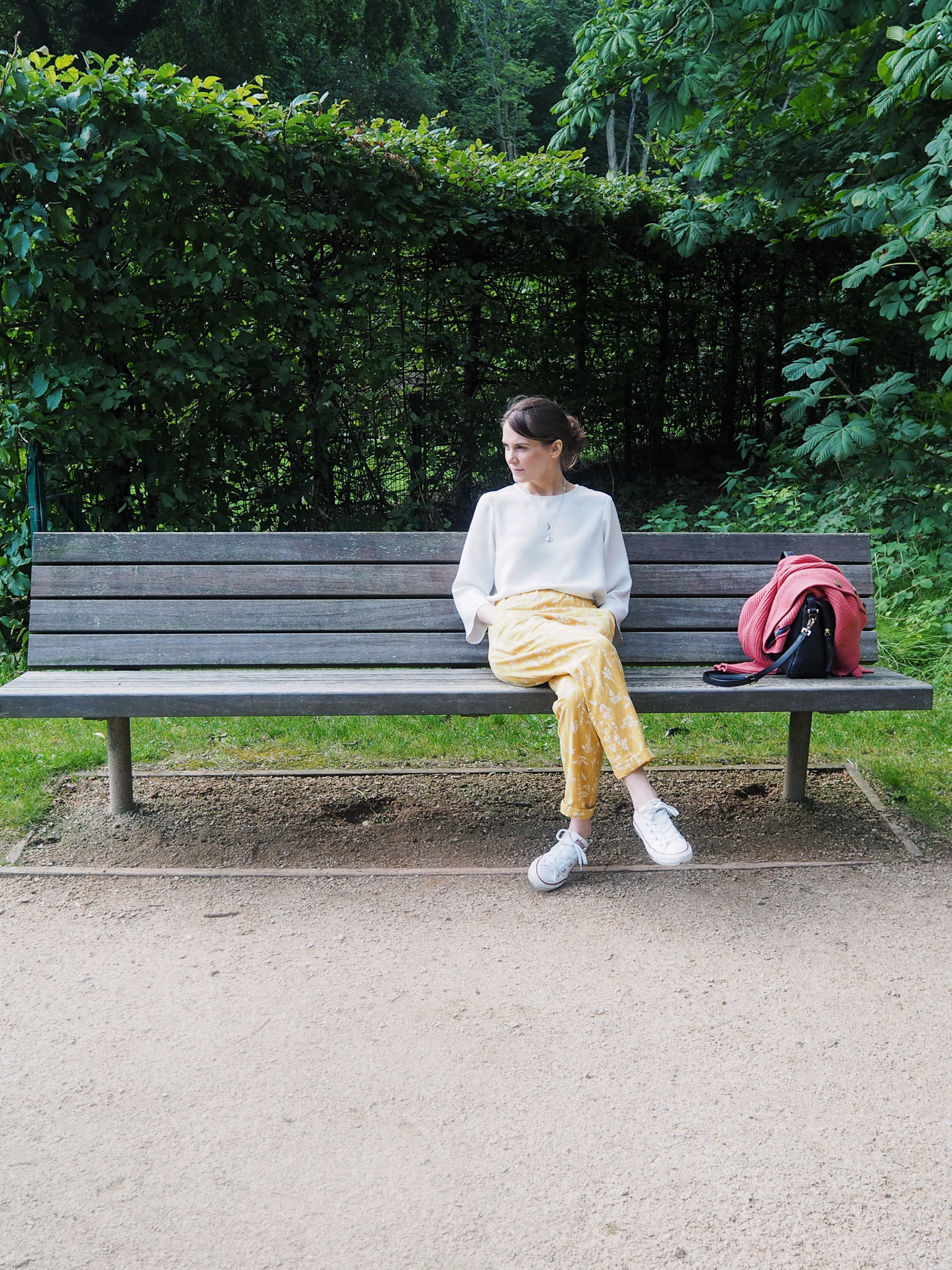 I would definitely recommend this pattern, the finished product is like secret pyjamas, so comfortable to wear and perfect for me in the shop everyday. I am thinking of making another pair in my wine tencel twill to do me through the autumn winter months worn with cosy cardis and jumpers.