My love affair with the Tilly and the Buttons indigo dress continues. I think to date I have made 5 of them. I blogged about the first one I made here , in a mustard yellow cotton that I wore pretty much all winter long (if you visited me in the shop you have probably seen me wearing it!). But ever since I made the first one I have wanted to make a longer version especially as long maxi length smock dresses are all over the high street at the minute.
At the time I made this (March 2020) I came up with the measurements for my 'hack' myself, however since then Tilly has actually released an extension pack to this pattern that would allow you to make this yourself using her measurements rather than mine. There are also a few other new design features that she has, like a button back bodice and a short sleeve option, which I may have to try because you can never have to many of these dresses!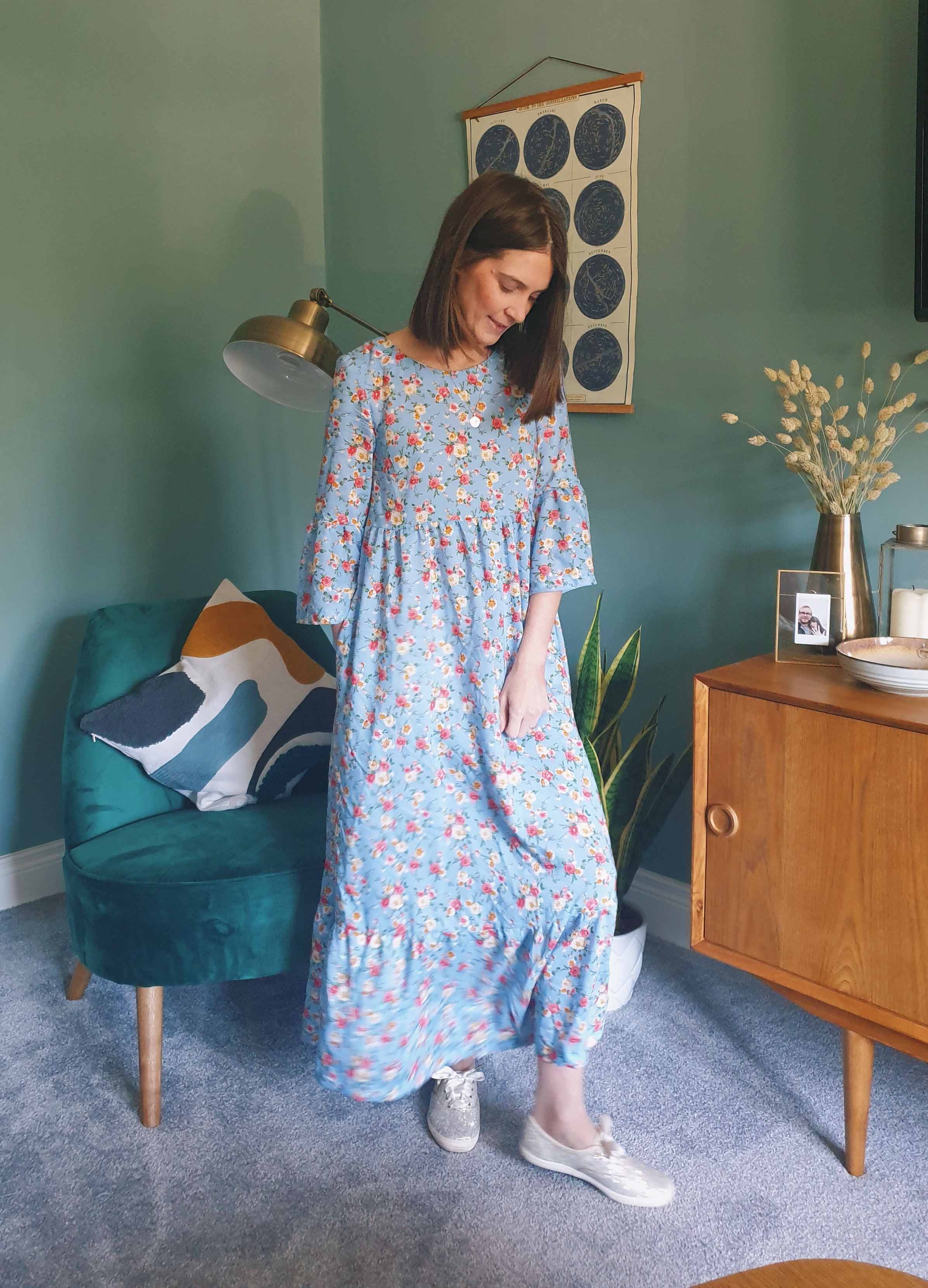 As I had made this pattern a few times before, I already had the bodice modifications made on the paper pattern (I shortened it by 3/4″) and I knew that the only other modifications that I had to make was to alter the length and add on the extra tier at the bottom. On the first tier I added an extra 4 inches to the length and attached as the pattern suggests.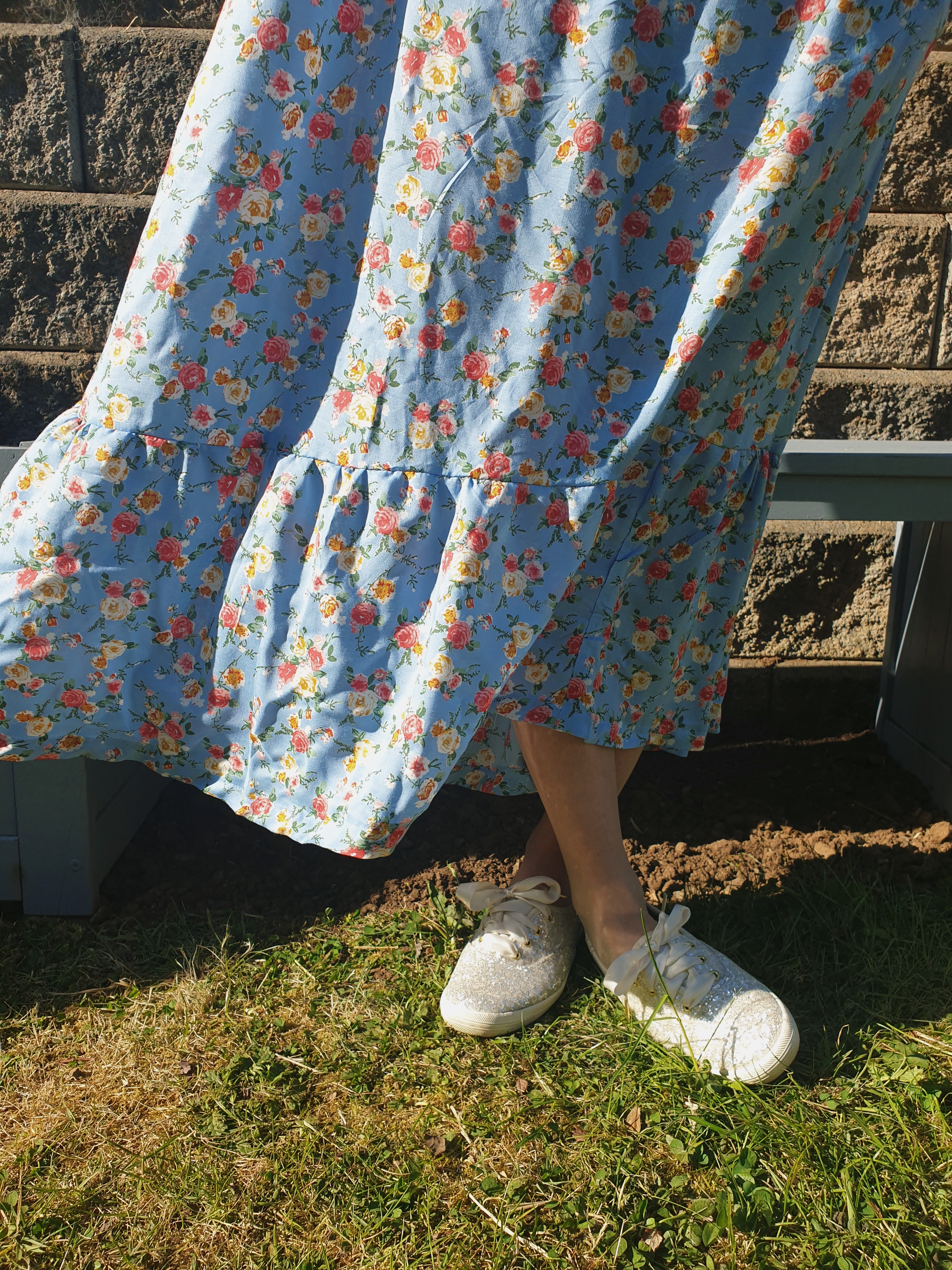 To make the bottom tier, I used the skirt pattern piece to cut out three sections that each measured 5 1/2 inches in length. I then sewed the 3 pieces together like I had sewn the first tier and attached it to the bottom of the first tier using the same gathering technique as the pattern instructs. If you are not a fan of gathering then this is not the pattern for you! Then, you just hem the dress as normal!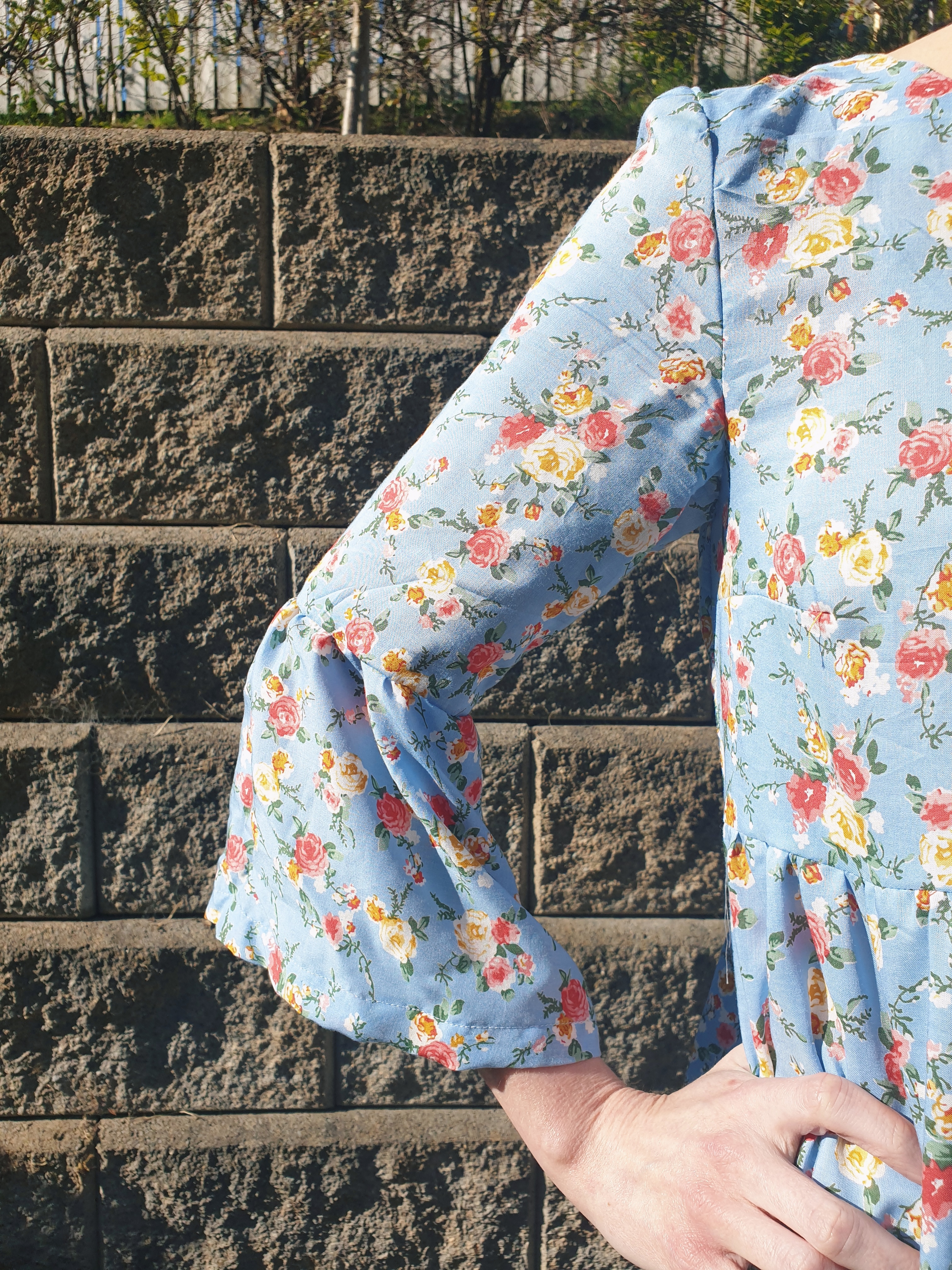 For this version I decided that I wanted to use the ruffle sleeve option as I thought it fitted well with the fabric and the overall floaty romantic look I was going for. This is the first time I have added the ruffles to the indigo dress and I think it is such a cute feature. They are also not such a big ruffle that they become a problem when eating like some other tops I have made with ruffled sleeves that have ended up in my dinner!
Like I said above, I have blogged about the indigo dress before which I go into more detail about the pattern. This is one of my favourite patterns. I think it is a great pattern for beginners and it also just makes a really cute dress. I very much doubt that this will be my last indigo that I will make and am hoping that it is going to become a class very soon so that you can also learn to make your own!