(I have just found this in my drafts and thought I would still post it, even though it is now May, as it is a nice look back at the year!)
You might think that opening your own fabric shop would mean that you would be sewing all the time, but in my case that is not the case! In fact, 2019 was my least productive year for sewing projects since I first started. One reason for that is time, being self-employed is not a 9-5 job and my sewing time is very limited but also my year involved a lot of change in moving house to getting married. However, it's not like I didn't turn my machine on all year, I did manage to sew a fair few things, just in comparison to other years it was a lot less. However, I think that because of that my makes this year have probably got more wear than anything I have ever made.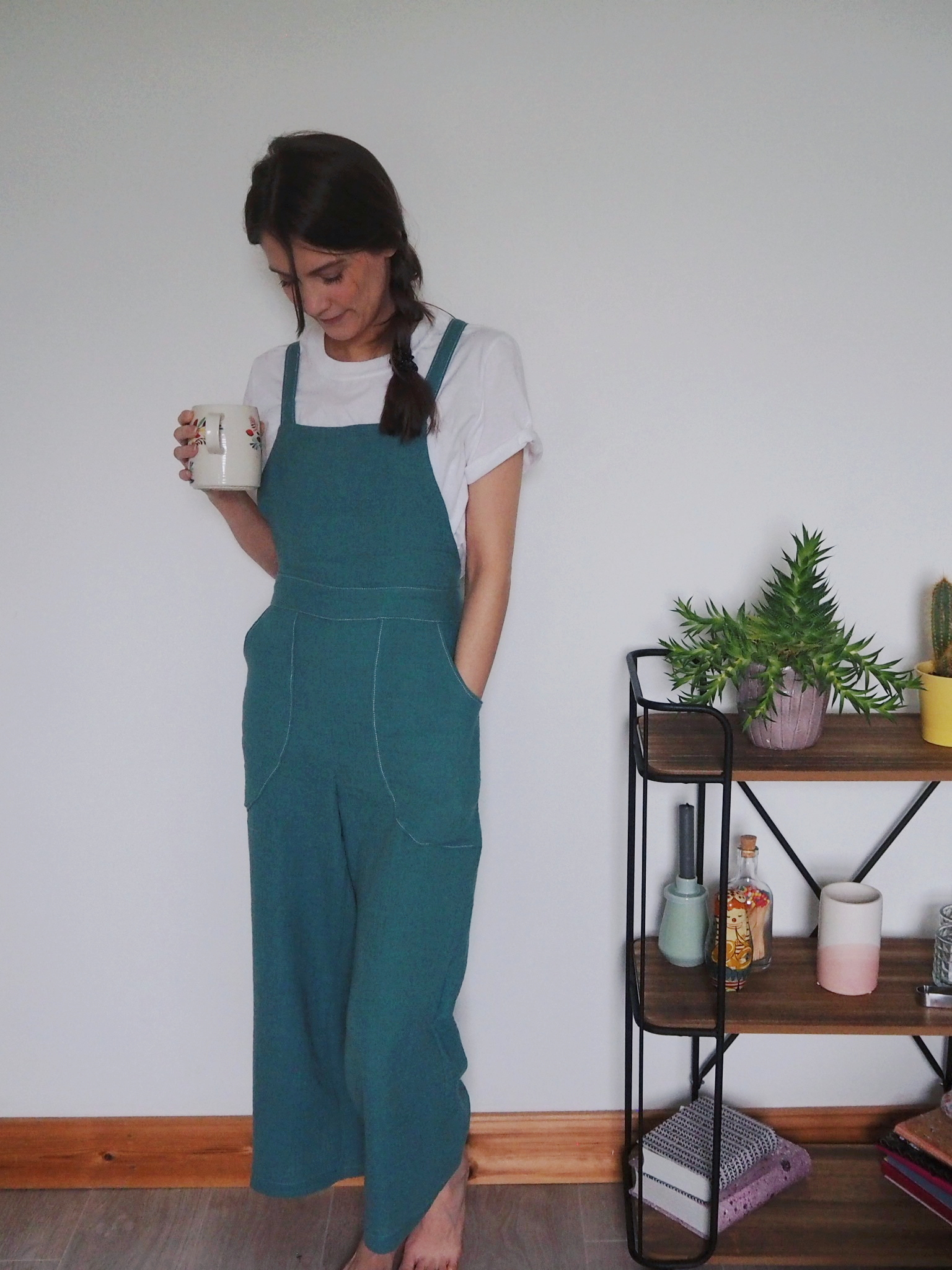 I started the year off with a pair of Sew House Seven burnside bibs in a beautiful eucalyptus green double gauze. I made these with the intention of wearing them on my honeymoon which at the time I was planning on having but due to opening a shop my honeymoon was delayed until (hopefully) this year. So, in the end these were never actually worn which is terrible because I actually really loved them but I am sure I will wear them in the sun one day.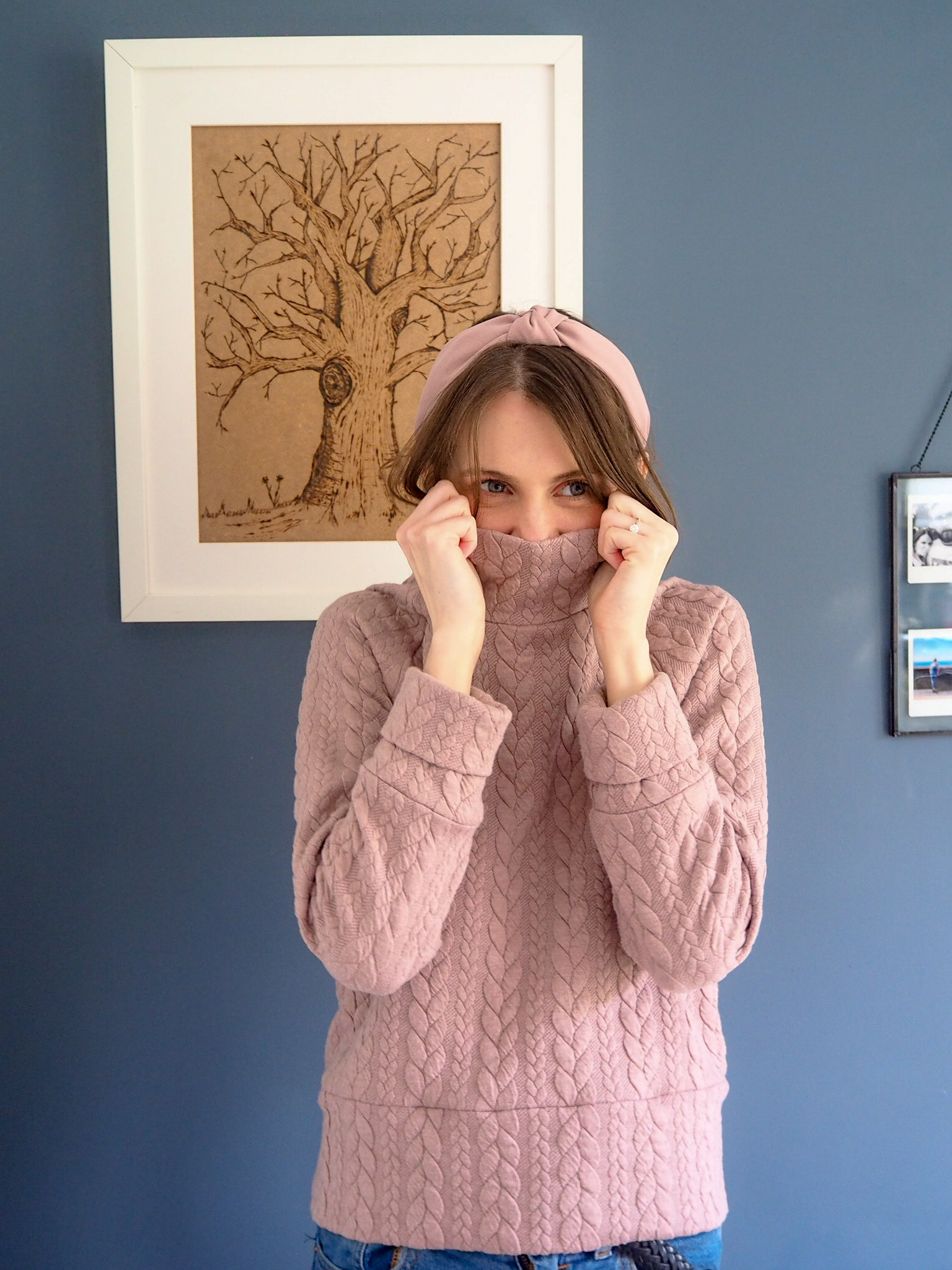 My second make was in April when I made a Sew House Seven Toaster sweater in a dusky pink cable knit. By this point the shop was a reality and I was weeks away from opening and actually this fabric was the first one to arrive, so I pretty much immediately cut a piece and made this. I wore it a lot until I brought it to the shop for the sample rail where it still is. It has however had many people try it on over the months and has probably single handedly resulted in this being my most purchased pattern by a mile! I wrote a blog post all about this which you can read here if you like.
My third make also became a shop sample, it is my Tilly and the Buttons Stevie dress in a beautiful French cotton that I used to have in the shop. This was put in the sample rail because I didn't love how it looked on me. I think it is a really great pattern and one I recommend to a lot of beginners but the cotton was a bit too stiff for my personal preference, I think I would like to make it again in a viscose and see if I like it any better. I also wrote a blog about this make as well if you would like to read it here.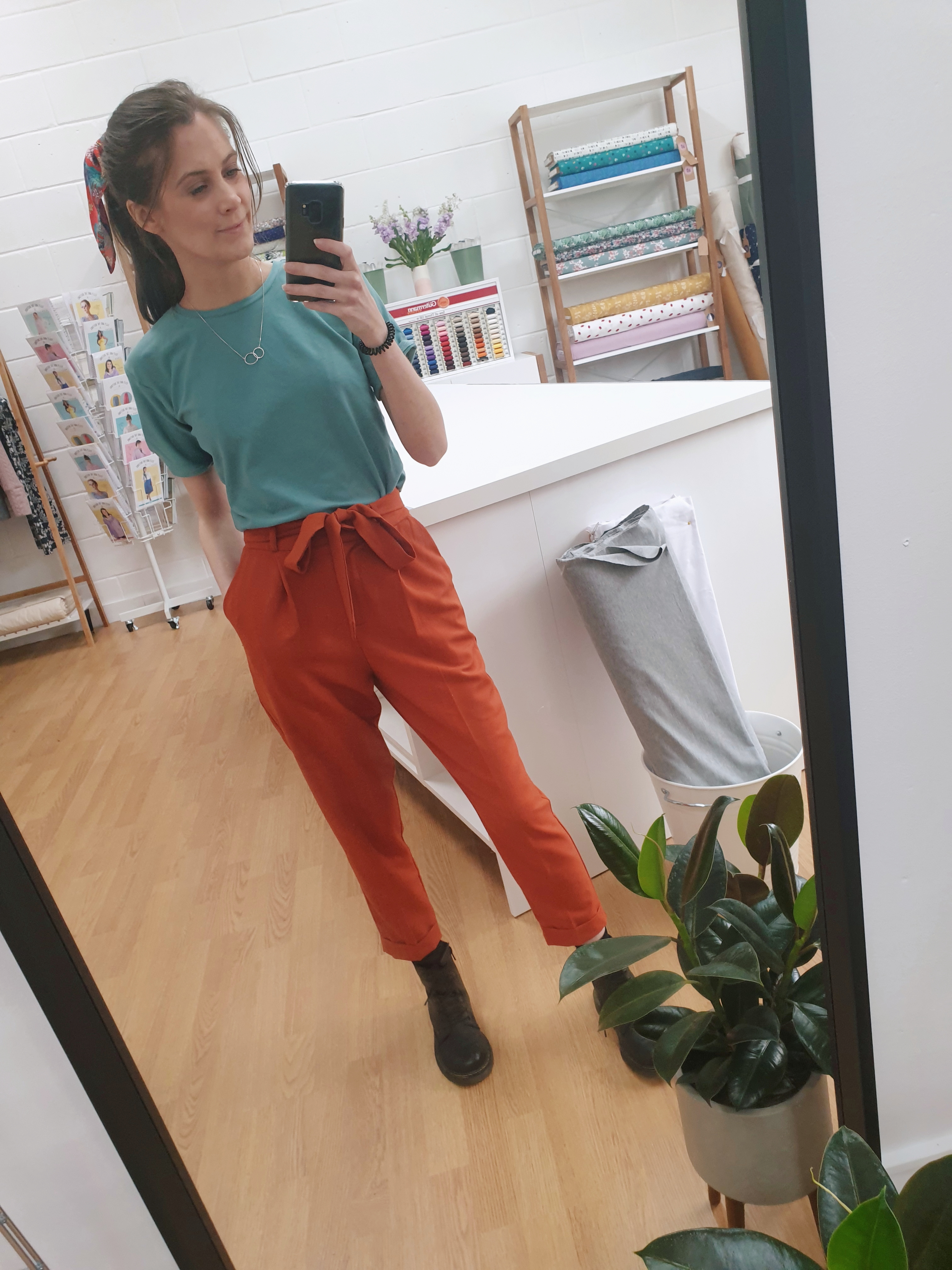 Next came my love affair with the French Navy Stellan Tee. I made three of these in quick succession and they were hands down my most worn makes of 2019. This pattern is, in my opinion, the most perfect tee and the fact it is free is a mega bonus.  I made these in my french cotton jerseys in eucalyptus green, rust and pale pink. I have a few new jerseys in at the minute that I am planning on making a few more of these in. You can never have too many tshirts in your wardrobe!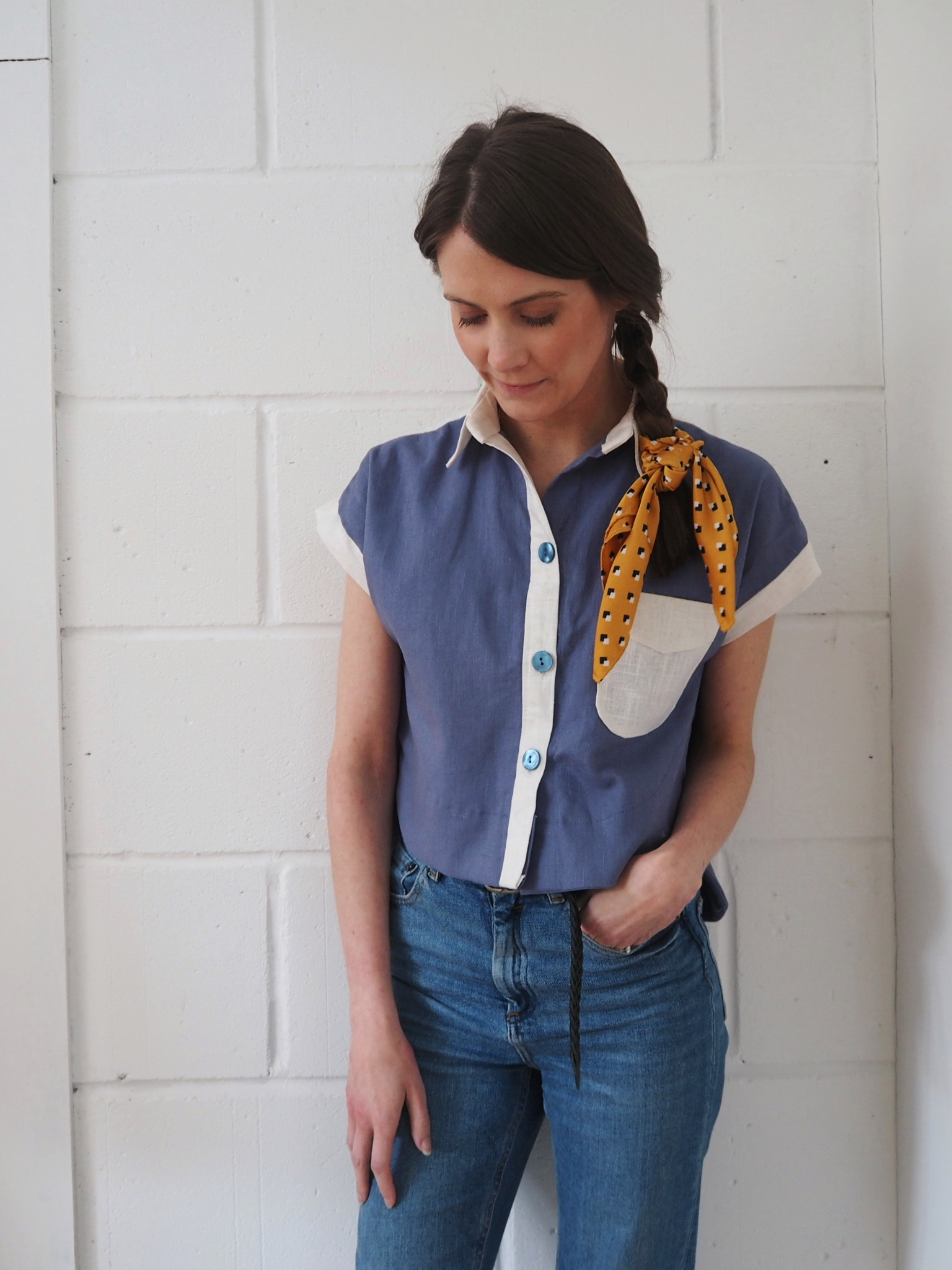 The Closet Case kalle shirt is something I had been planning on making in 2018 but I never got around to it, so I was really glad that I managed it this year. I made it in a combination of my periwinkle blue and ecru linen for summer and it is something that I got a lot of wear out as well. I made the cropped version and the linen was perfect for the warmer days. I also managed to blog about it which you can read here.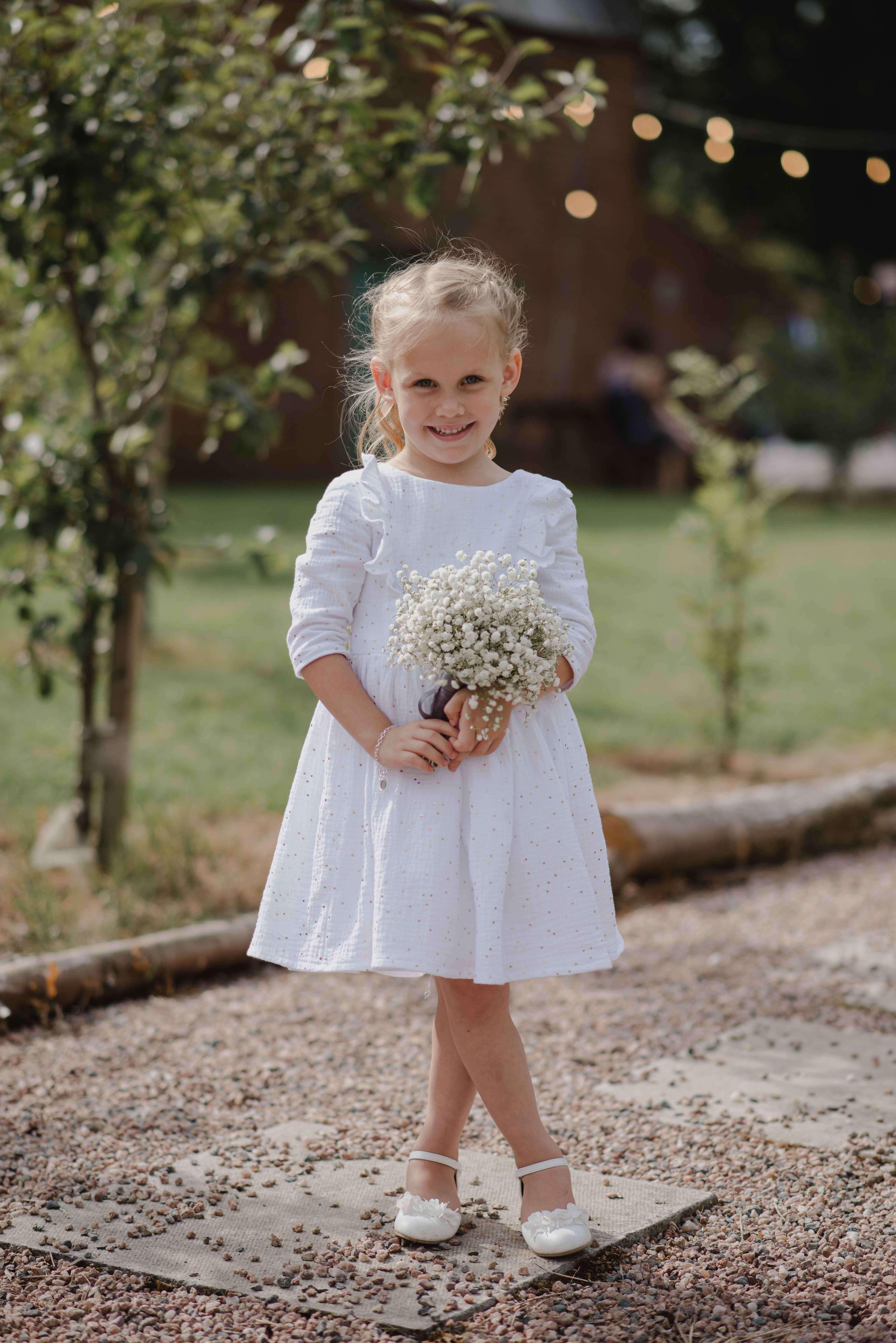 Next came my most favourite make of the year, and probably my most special thing I have ever made, a flowergirl dress for my niece for my wedding. I made this out of my golden dot double gauze and I lined it in a cotton lawn and it turned out better than I could have hoped for. I spent a long time looking at flowergirls dresses in shops and I just didn't love any of them or feel like they really went with the relaxed type of wedding we were having. I wasn't overly keen on making one because my niece lives in California and I didn't think it would be possible to get the fit right with the distance but I gave it a go and it was perfect! It just added something special to the day knowing that I had made something for it. She absolutely loved it and thought she looked like a princess. I should write a blog about it at some point talking about how I came up with the pattern for it.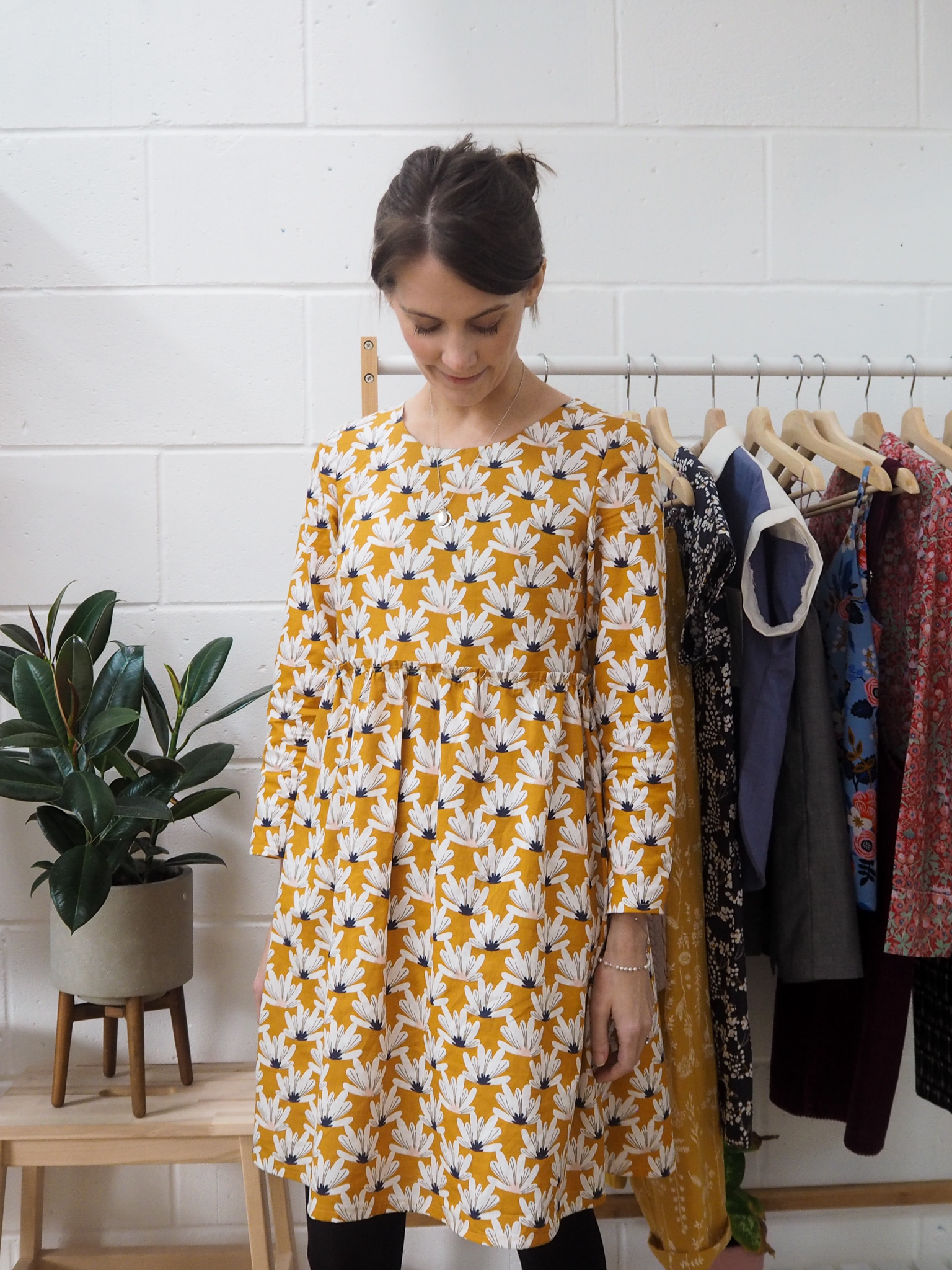 The Indigo dress by Tilly and the Buttons was released in September and I think I had my first one made within a week of it arriving in the shop. I absolutely love smock dresses so this was a pattern that I was so excited about. I made it in my Myriel mustard french cotton and I absolutely love it. It is a dress that I always get compliments on when I wear it. It is not only a great sew but it is an incredibly comfortable garment to wear once it is made up. I made my second one in November in an art gallery moon print premium cotton. There is also a blog post about this make here.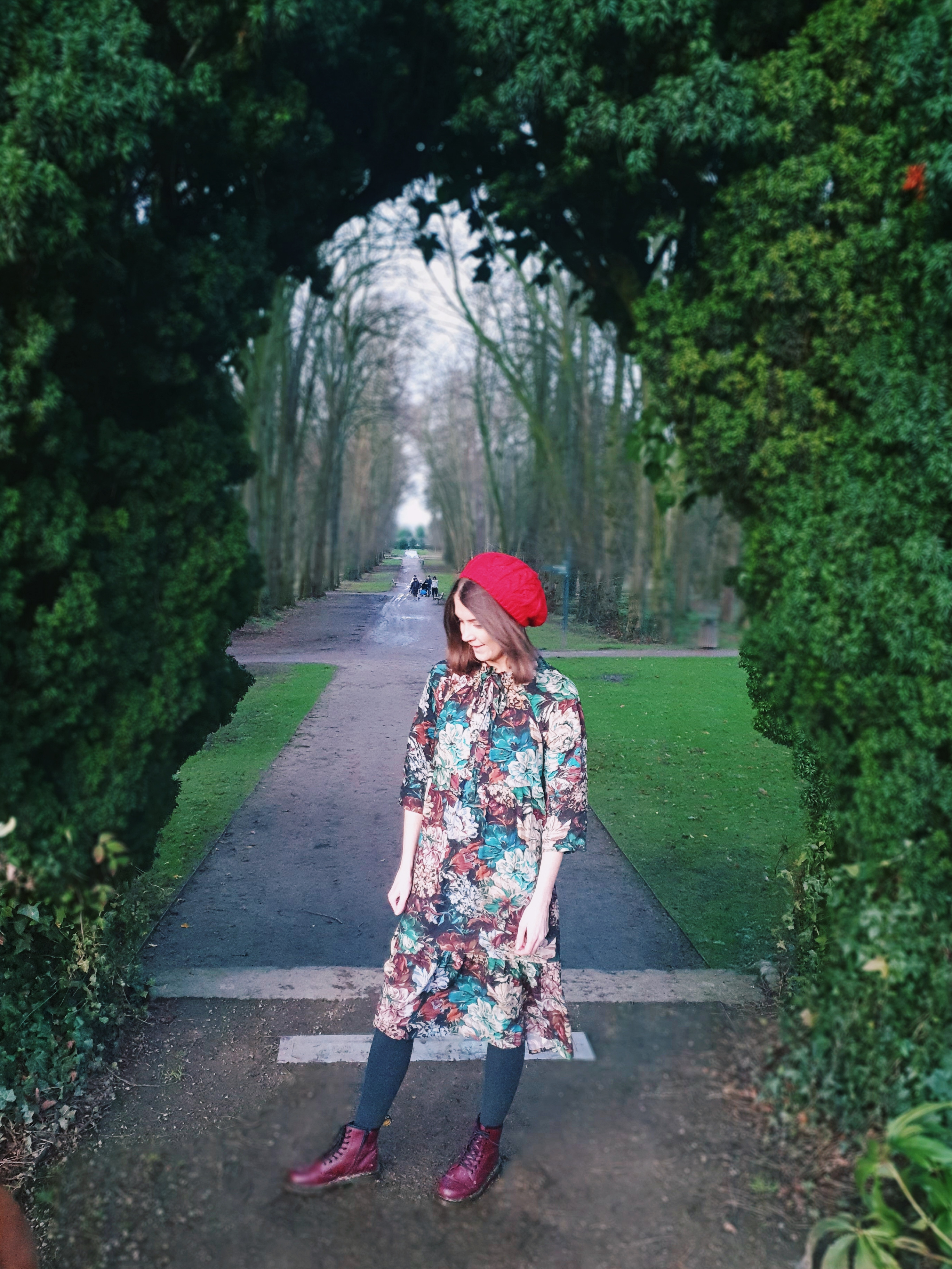 My final two makes of the year were the wilder gown by Friday Pattern Company. My first one was made from a black and pink floral viscose and then I made my second one out of the Lady McElroy Vincent Sketch viscose. The wilder is maybe my favourite pattern that was released last year. It is not a very difficult sew and looks so great. I have gotten so much wear out of these, they are so easy to wear and perfect for long days in the shop. This was my first time using a Friday Pattern Company pattern and I was really impressed with them. I think her designs are always so on trend and modern and I intend on trying a few more.
That brings me up to now and the beginning of the new year. As I said above, I didn't make as much as previous years but everything I made was a lot more carefully considered than I have done in the past. As the shop grows this year, I think I will probably make those same decisions again and hopefully prioritise my work life balance a little better to allow some more selfish sewing time.