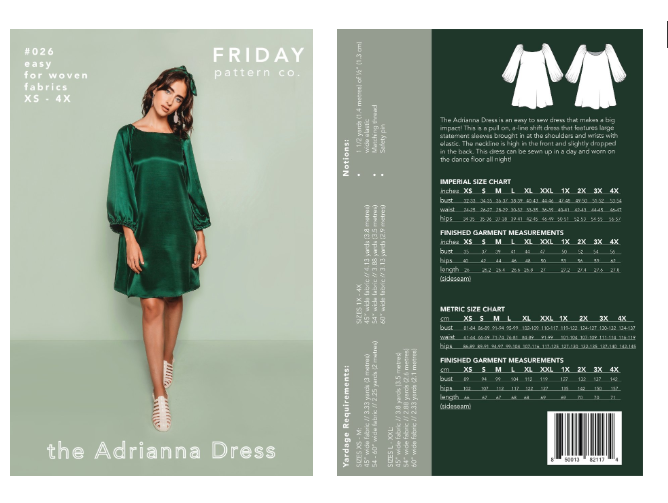 Friday Pattern Company is very quickly becoming one of my favourite independent pattern companies with 3 wilder gowns already in my weekly wardrobe rotation.  They are based in California and the patterns they produce are both easy to sew, modern and on trend.
A few months ago they released the adrianna dress and it quickly was added to my 'to make' list. It is an a-line dress with statement sleeves that are brought in at the shoulders and wrists by elastic. It has a high neckline at the front and a slightly dipped neckline at the back.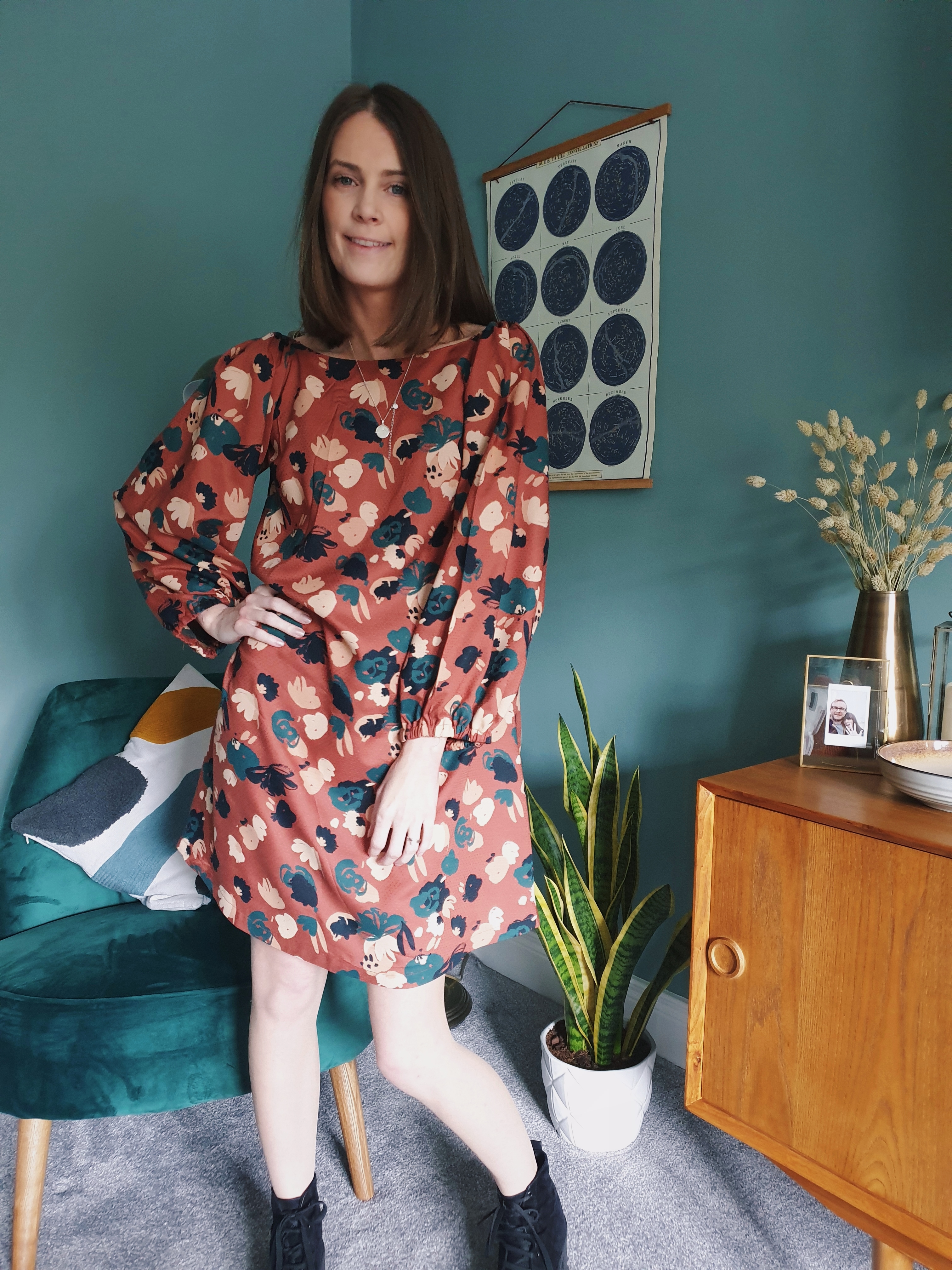 This is an easy to sew and quick dress. It has no fastenings so you just pull on over your head which is great for beginners not wanting to tackle zips or buttonholes! There are two bust darts to add a little bit of shaping to the shift dress shape. The trickiest bit is attaching the sleeve to the dress mainly because it is a little confusing but once I figured it out it was actually a really clever way of ensuring that the seam is encased between the dress and facing. It gives a really nice finish to the dress on the inside. I made a size XS and I made no adjustments to the pattern except I took about half an inch off the length (I am 5ft2).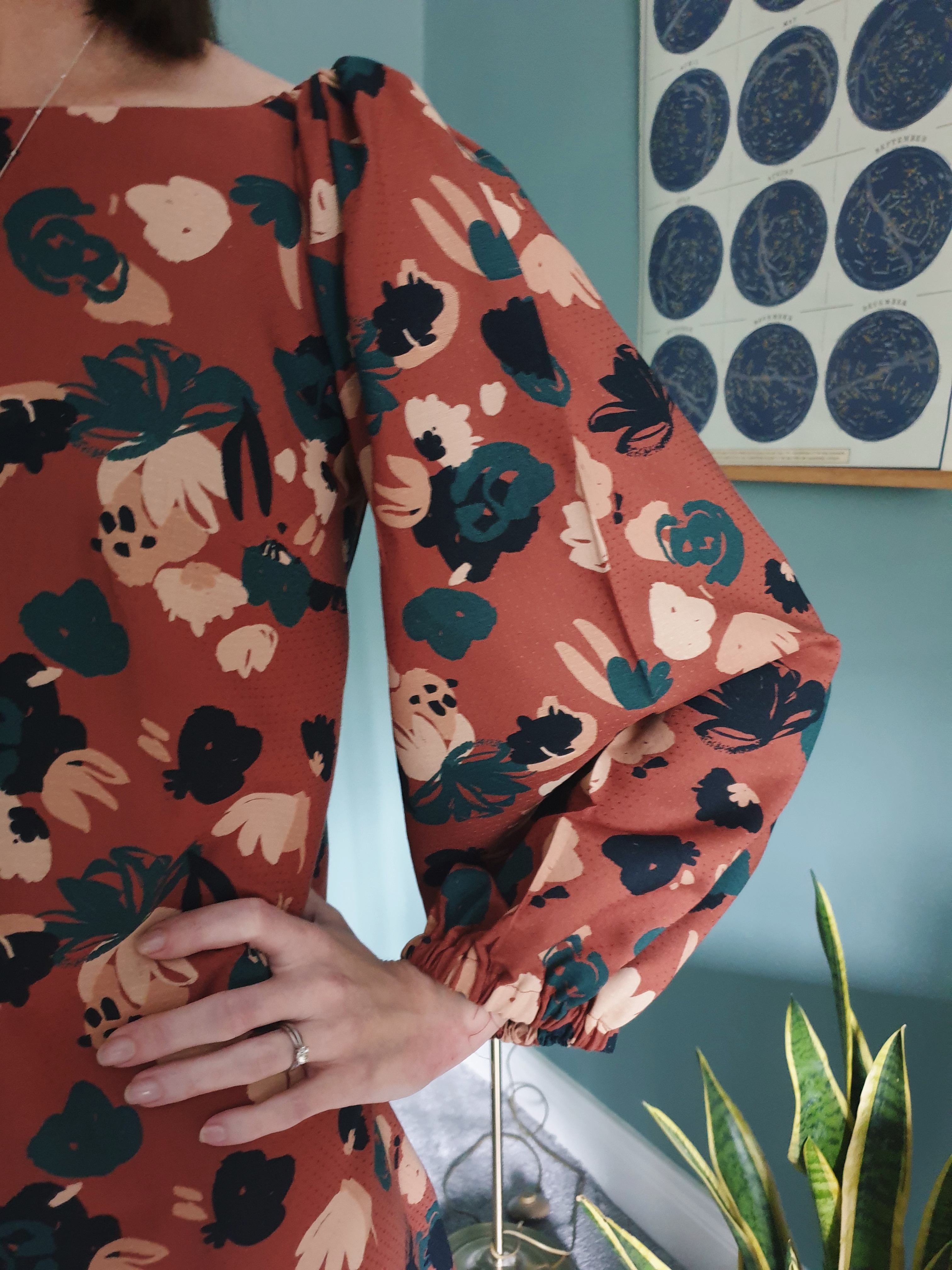 A really lovely feature of the adrianna dress is the statement sleeves. They are brought together at the shoulders and the wrists with elastic giving them a slight balloon shape. I must admit that I am not usually a fan of statement sleeves but I actually really love these ones. I think they are not really over the top but still add a little bit of something extra to the dress. Like I said above the construction of the sleeves is a little confusing but once figured out it is a nice finish to the seam.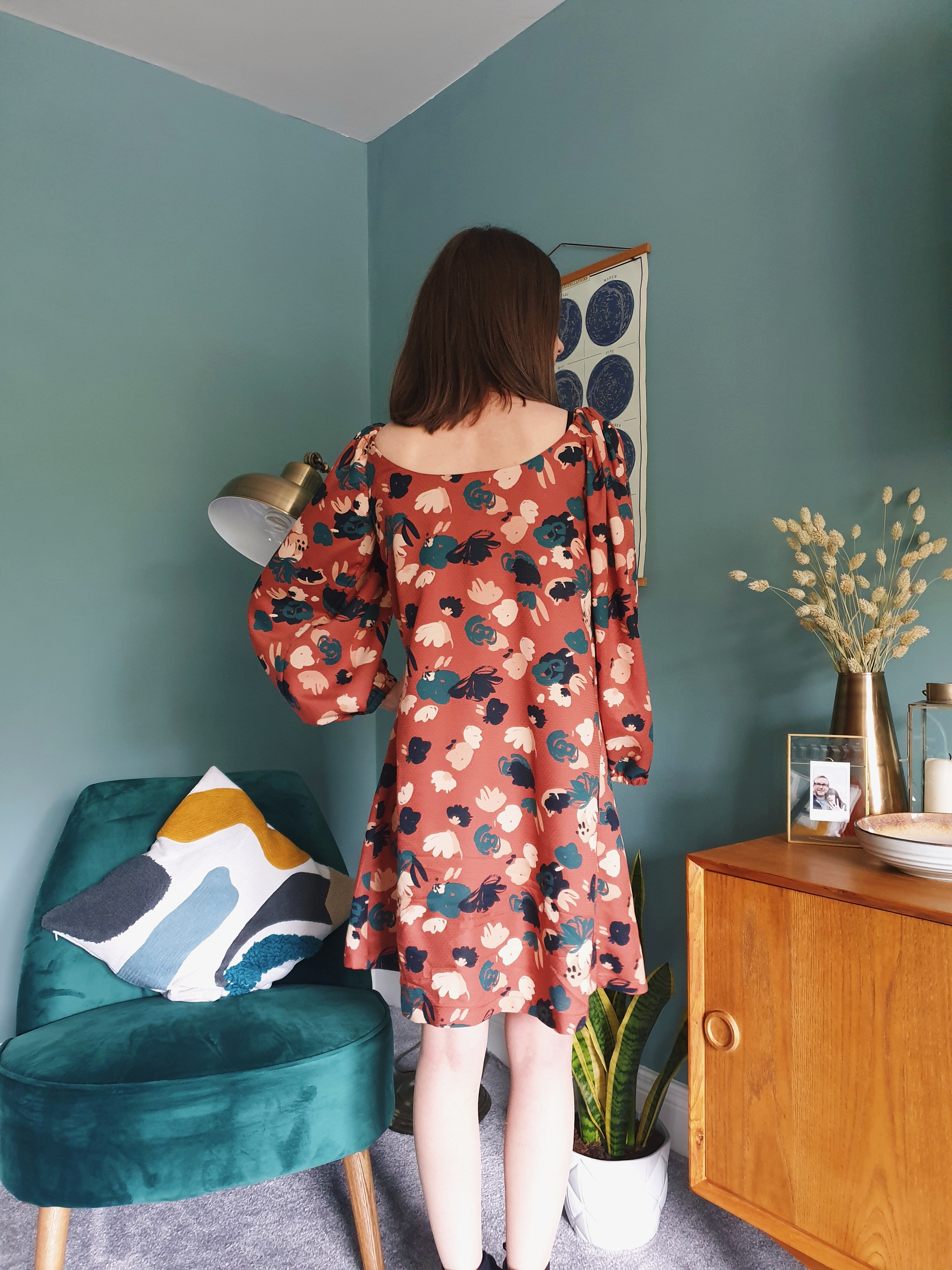 This pattern calls for it to be made in woven fabrics. I chose the Atelier Brunette posie viscose in chestnut colour. I have always intended to make something in this fabric since I got it in the shop but I had never got around to it until now. It is a beautiful fabric but it is also a delight to work with. It is a perfect weight for this pattern, providing a lovely drape to the dress which is important for a more a-line shaped shift dress. I have included a few other options for making this dress in the side bar.
In conclusion, if you are looking for a dress that you can make in a couple of hours and wear to dance the night away then this is the one. I am so much happier with the outcome than I thought I would be and would love to make another one before the summer ends.