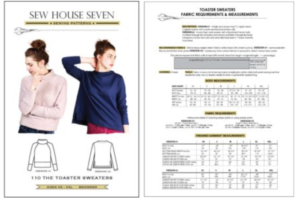 The Sew House Seven toaster sweater is a staple in a lot of sewists wardrobe and it is easy to see why. The pattern comes in two different variations, both with different neck versions and both really lovely when they are made up. I have made both before, but for this time I chose to make version #1, which is a more closely fitted sweatshirt, with a turtleneck, raglan sleeves a wide waistband and is designed to hit you around your hips.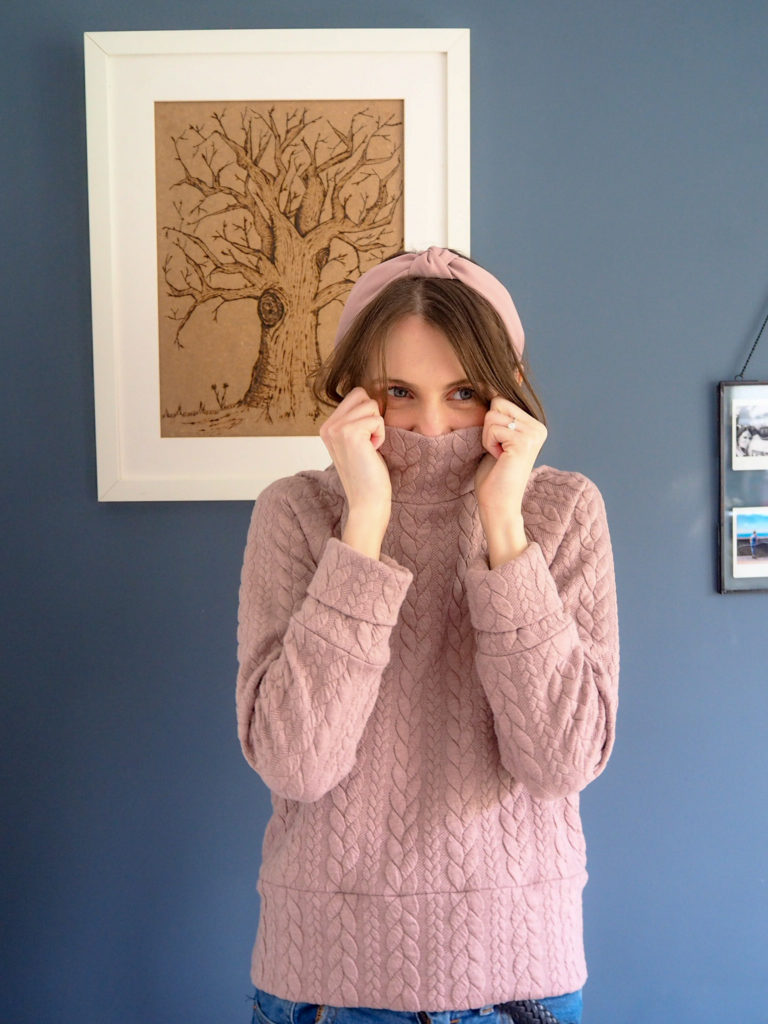 This make was hatched when this blush cable knit fabric arrived in the shop. As soon as I saw it, I knew that it would make a perfect toaster and it did! As I had made this before I had the pattern all ready to go, so from cutting out to sewing it probably took less than three hours. It is a relatively easy sew and is perfect for people who are just starting out with sewing with knits, especially if you choose a fabric like this that is actually quite stable to sew with. There is no need to be scared of sewing with a stretch fabric and it can be quite enjoyable.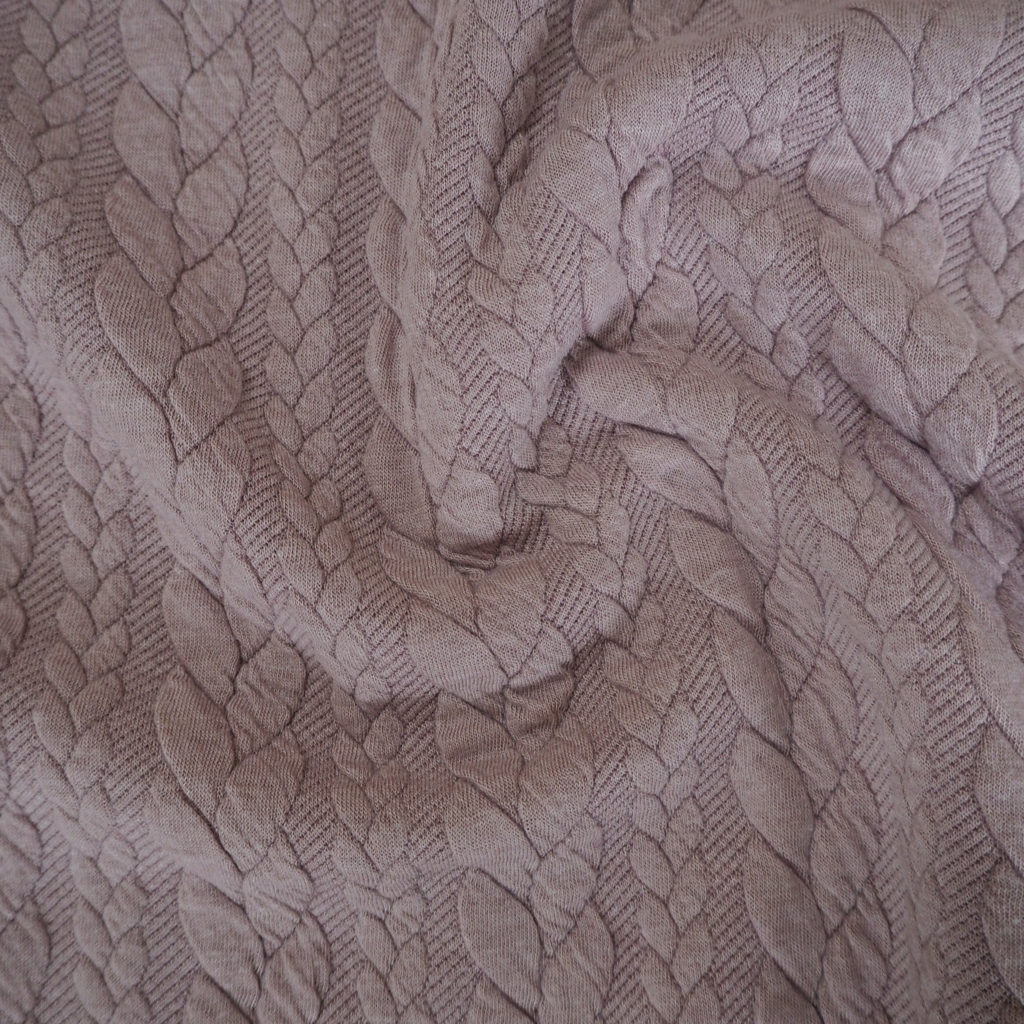 As I have said I have made this pattern before, however I still managed to make a small error when it came to attaching the neck band, I forgot to match up the cables with the bodice! A silly error caused probably by my habit of watching netflix while sewing and not paying enough attention! I do like to fold the neckband over though so the non-matching is a little less obvious!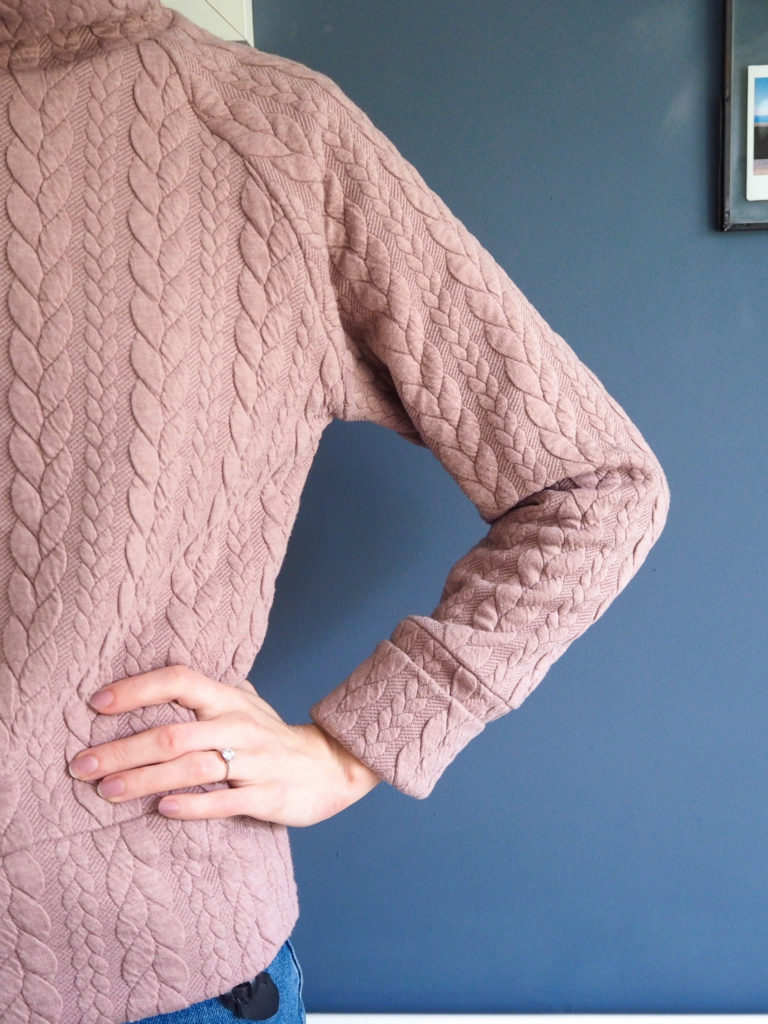 This particular jumper has become a sample in the shop (although I do sneak it home sometimes to wear now and again!) I have this cable knit fabric in four colour ways (grey, navy melange, sea green and this pink) at the minute and it is by far my most popular fabric. I think I have restocked it 3 times in 8 weeks! It is a really beautiful fabric, it is stable enough for a newbie to jersey, washes really well and is super cosy.